View All Articles
On the Spiritual Care Team, No 2 Days Are the Same
To be a chaplain at Orlando Health is to have a job filled with amazing experiences almost every day. One of the most memorable experiences I've ever had as a chaplain was when I got to spend time with a Holocaust survivor during the final few weeks of her life. She told me stories about her experience in concentration camps, stories she had never shared with her family or close friends because she felt it would be a burden. As she was facing the end of her life, however, she told me she felt the need to tell someone.
I did what a hospital chaplain is supposed to do. I listened as she shared her stories. She then told me she felt her family had a right to know and asked me to share them after she had passed away. When I met with the family after her death, they thanked me for easing their mother's burden before she died. We hugged. We cried. It was a moment I'll never forget. These are the moments I find most rewarding – when I can help someone complete a personal task and provide some closure before they die.
Supporting Patients and Their Families
There are many misunderstandings about what it's like to be a hospital chaplain.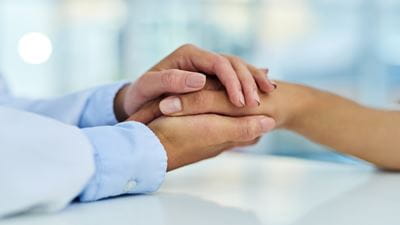 My purpose, when I'm visiting with a patient and their family, is to be part of the journey through a difficult time, giving comfort and empathy in the midst of crisis. That includes working with patients as well as supporting families who are making end-of-life decisions, such as withdrawal of life support, organ donation, hospice and advance directives.
Training to Become a Chaplain
Hospital chaplains are trained to provide the same level of support and empathy no matter what a patient's religion. If a patient requests a visit from a spiritual leader at their place of worship, we are happy to arrange the details. We have strong relationships with local spiritual leaders throughout Central Florida, including pastors, priests, ministers, rabbis and imams. We also provide spiritual care to patients and families who are not particularly religious.
That is an important part of the training required to become a professional hospital chaplain. I sometimes have people approach me while walking around the hospital and they'll say, "Oh, I would love to be a volunteer chaplain! How can I do that?" They are usually surprised to learn that we are professionals at what we do and that this is our career. The training requirements include a Master of Divinity degree or an equivalent theological master's degree, as well as a minimum of 1,600 hours of clinical pastoral education for full-time chaplains.
Benefits and Challenges
It's a job I love because no two days are the same. Each shift is a blank slate, and each patient is unique and has different needs, so it's important that I approach them without any preconceived notions of what they need from their chaplain. It's such a privilege to be invited into a person's life as they share their stories, their joys, their fears, their regrets and their accomplishments. As a hospital chaplain, I offer a safe place for people to share these innermost feelings without judgment.
As rewarding as this job is, there naturally are some challenges as well. For me, one of the most important is setting and keeping healthy boundaries. It's human nature that when you have spent time with someone through one of the most difficult periods of their life, you can start to feel a sense of attachment. After a patient has shared their stories and feelings, hugged you and thanked you many times, and allowed you to get to know their family, it can be difficult to let go. But that's what we have to do. Because if we don't, we may not be able to show the same compassion and empathy to our other patients. It takes some time and training to learn how to leave the job at work.
Nevertheless, it's a job I love going to every single day and it's a blessing that I get to do it!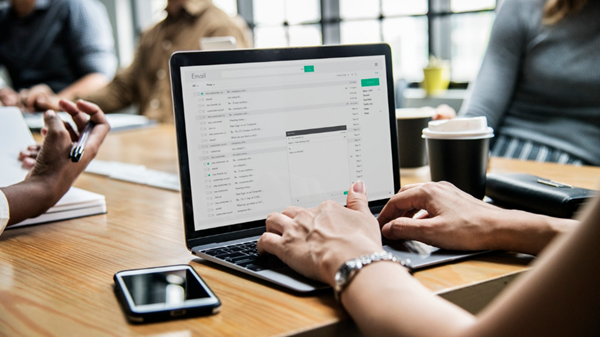 Choose to Stay in Touch
Sign up to receive the latest health news and trends, wellness & prevention tips, and much more from Orlando Health.
Sign Up for HealthBeat