Orlando, FL (March 6, 2023) – Vincent A. Chavanon, MD, is the first of several new plastic surgeons to join the Orlando Health Aesthetic and Reconstructive Surgery Institute (ARSI) in early 2023.
Before joining the team at Orlando Health, Chavanon served as chief of plastic surgery at The Palm Beach Children's Hospital and St. Mary's Medical Center in Palm Beach, Florida. He is certified by the American Board of Plastic Surgery and is skilled in a variety of procedures, including:
Aesthetic surgery
Mohs surgery reconstruction
Peripheral nerve surgery
Facial reconstruction
Cancer reconstruction
Microvascular reconstruction
Lower-extremity reconstruction
Breast surgery and reconstruction
Reconstruction of traumatic wounds
Sternal and spine wound reconstruction
Dr. Chavanon completed medical school at the University of Pittsburgh School of Medicine and went on to a six-year residency in plastic surgery at Mount Sinai Hospital in New York, where he also became the chief resident in plastic surgery. He also completed a fellowship in hand surgery and microsurgery at the University of Miami Health System in Miami, FL.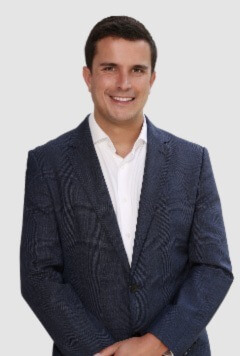 "I'm thrilled to be able to join the amazing team of surgeons at Orlando Health," said Dr. Chavanon. "It will be exciting to partner with my new colleagues to and bring our expertise together to innovate treatment that will help patients in this community."
Dr. Chavanon is the newest member of the Orlando Health ARSI team. He will be joined by several experienced plastic surgeons over the next few months to be able to serve the growing number of patients seeking aesthetic and reconstructive surgery in the region.
"We're very excited about the program we're building here at Orlando Health to provide our patients the premier reconstructive surgery team anywhere in Florida," said Kenneth Lee, MD, chief of plastic and reconstructive surgery at Orlando Health. "With the amount of high-level fellowship training and experience in microsurgery we have joining us, I have no doubt that we'll be able to serve this community with the most cutting-edge surgery techniques."
About Orlando Health
Orlando Health, headquartered in Orlando, Florida, is a not-for-profit healthcare organization with $8.1 billion of assets under management that serves the southeastern United States.
Founded more than 100 years ago, the healthcare system is recognized around the world for Central Florida's only pediatric and adult Level I Trauma program as well as the only state-accredited Level II Adult Trauma Center in Pinellas County. It is the home of the nation's largest neonatal intensive care unit under one roof, the only system in the southeast to offer open fetal surgery to repair the most severe forms of spina bifida, the site of an Olympic athlete training facility and operator of one of the largest and highest performing clinically integrated networks in the region. Orlando Health has pioneered life-changing medical research and its Graduate Medical Education program hosts more than 350 residents and fellows.
The 3,238-bed system includes 23 hospitals and emergency departments – 18 of which are currently operational with five coming soon. The system also includes nine specialty institutes, more than 100 adult and pediatric primary care practices, skilled nursing facilities, an in-patient behavioral health facility under the management of Acadia Healthcare, and more than 60 outpatient facilities that include imaging and laboratory services, wound care centers, home healthcare services in partnership with LHC Group, and urgent care centers in partnership with FastMed Urgent Care. More than 4,000 physicians, representing more than 100 medical specialties and subspecialties have privileges across the Orlando Health system, which employs more than 25,000 team members and more than 1,200 physicians.
In FY22, Orlando Health served nearly 142,000 inpatients and 3.9 million outpatients. The healthcare system provided more than $782 million in total value to the communities it serves in the form of charity care, community benefit programs and services, community building activities and more in FY 21, the most recent period for which this information is available. Additional information can be found at http://www.orlandohealth.com, or follow us on LinkedIn, Facebook, Instagram and Twitter @orlandohealth.