Acknowledgement affirms other national quality and safety recognitions awarded the healthcare system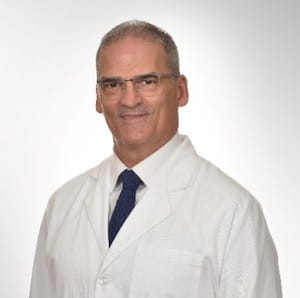 Orlando, FL (November 16, 2022) – Orlando Health Dr. P. Phillips Hospital, Orlando Health Orlando Regional Medical Center (ORMC), Orlando Health – Health Central Hospital and Orlando Health South Lake Hospital have received "A" grades for patient safety by The Leapfrog Group, an independent nonprofit organization committed to driving quality, safety and transparency in the U.S. health system. For Orlando Health South Lake, this is its 9th consecutive "A" grade from Leapfrog.
"Our clinical teams work extremely hard to achieve and maintain outstanding quality of care across the entire Orlando Health system," said George Ralls, MD, chief medical officer, Orlando Health. "We have implemented quality and safety clinical practices across our system that protect our patients from harm and ensure the best possible outcomes. Our focus on quality and commitment to excellence has resulted in awards and recognition by other national, well-respected organizations."
The American Heart Association recently recognized six Orlando Health hospitals for consistently following the most up-to-date, evidence-based guidelines for the treatment of stroke. In addition, U.S. News & World Report, the global authority in hospital rankings and consumer advice, ranked five Orlando Health clinical programs amongst the top 50 in the US, including a number one ranking for Neonatology in the state of Florida in 2022. Additionally, six Orlando Health hospitals were recognized as 2022-2023 High Performing hospitals in a total of twelve categories. And Orlando Health recently received 24 Beacon Awards for Excellence in nursing care from the American Association of Critical-Care Nurses – more than any other healthcare system in Florida - recognizing high-quality patient care and a healthy work environment.
"Earning top recognitions for quality and safety is a continual journey," adds Dr. Ralls. "Every achievement is a reflection of our mission to improve the health and quality of life of the individuals and communities we serve"
The Leapfrog Group gave Orlando Health South Seminole Hospital a "B" grade, while Orlando Health St. Cloud Hospital and Bayfront Health St. Petersburg – facilities that joined
Orlando Health just two years ago – earned "C" grades. Due to the lag in outcomes data used for grading by national organizations such as The Leapfrog Group, current grades do not reflect outcomes achieved after Orlando Health's acquisition of these two facilities.
To view Orlando Health's Leapfrog scores, visit the Hospital Safety Score website at www.hospitalsafetyscore.org.
About Orlando Health
Orlando Health, headquartered in Orlando, Florida, is a not-for-profit healthcare organization with $8.1 billion of assets under management that serves the southeastern United States.
Founded more than 100 years ago, the healthcare system is recognized around the world for Central Florida's only pediatric and adult Level I Trauma program as well as the only state-accredited Level II Adult Trauma Center in Pinellas County. It is the home of the nation's largest neonatal intensive care unit under one roof, the only system in the southeast to offer open fetal surgery to repair the most severe forms of spina bifida, the site of an Olympic athlete training facility and operator of one of the largest and highest performing clinically integrated networks in the region. Orlando Health has pioneered life-changing medical research and its Graduate Medical Education program hosts more than 350 residents and fellows.
The 3,238-bed system includes 23 hospitals and emergency departments – 18 of which are currently operational with five coming soon. The system also includes nine specialty institutes, more than 100 adult and pediatric primary care practices, skilled nursing facilities, an in-patient behavioral health facility under the management of Acadia Healthcare, and more than 60 outpatient facilities that include imaging and laboratory services, wound care centers, home healthcare services in partnership with LHC Group, and urgent care centers in partnership with FastMed Urgent Care. More than 4,000 physicians, representing more than 100 medical specialties and subspecialties have privileges across the Orlando Health system, which employs more than 25,000 team members and more than 1,200 physicians.
In FY22, Orlando Health served nearly 142,000 inpatients and 3.9 million outpatients. The healthcare system provided more than $782 million in total value to the communities it serves in the form of charity care, community benefit programs and services, community building activities and more in FY 21, the most recent period for which this information is available. Additional information can be found at http://www.orlandohealth.com, or follow us on LinkedIn, Facebook, Instagram and Twitter @orlandohealth.