Orlando, FL (July 17, 2019) – Orlando Health South Seminole Hospital has named a new chief financial officer and chief nursing officer effective July 1, 2019. The new executives will join Shawn Molsberger, president of South Seminole Hospital, and Maggie Bonko, chief operating officer, in overseeing the daily operations at the Longwood facility.
Holly Brown, who is the new CFO, served as the director of finance, East Division Hospitals, for BayCare Health System in the Tampa Bay area prior to joining Orlando Health. In this role, she acted as a strategic business partner with the senior executive team in evaluating the financial performance of her assigned hospitals. Brown brings over 18 years of experience in hospital financial planning, strategy and management. She earned her bachelor's degree in accounting from Eastern Kentucky University in Richmond, Kentucky.
Orlando Health South Seminole Hospital CFO – Holly Brown
Brigit Zamora, MSN, RN, NEA-BC, is now the CNO. Zamora is a board-certified nurse executive with extensive operational experience in acute care that includes women's health, surgical services and critical care. She has a passion for leadership development and has most recently been working on the Orlando Health Corporate Nursing team with a focus on coaching and mentoring nurse leaders. Before Orlando Health, Zamora served in multiple leadership roles at Advent Health including director of nursing. She received her Master of Science in Nursing with emphasis in Healthcare Systems Management/ Nursing Leadership from Loyola University New Orleans, her Bachelor of Science in Nursing from Advent University and her diploma in nursing from Jackson Memorial Hospital School of Nursing. She is a proponent of nursing certification and previously held Clinical Nurse Certifications in Post Anesthesia Nursing and Ambulatory Care Nursing.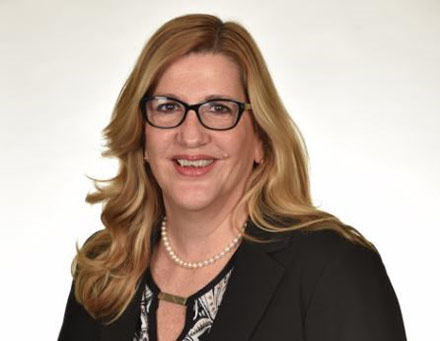 Orlando Health South Seminole Hospital CNO – Brigit Zamora
"Holly and Brigit will be a great addition to our leadership team," said Molsberger. "They have an extensive track record of leadership and impressive accolades that showcase their ability. We look forward to their leadership as we strive to deliver on our vision of excellence."
In addition to oversight at South Seminole Hospital, the team will manage operations at the new Orlando Health Emergency Room and Medical Pavilion – Lake Mary, a 30-acre campus located at the northwest corner of Manderley Run and Rinehart Road in Lake Mary that is scheduled to open early September 2019.
About Orlando Health
Orlando Health is a $3.8 billion not-for-profit healthcare organization and a community-based network of hospitals, physician practices and outpatient care centers across Central Florida. The organization is home to the area's only Level One Trauma Centers for adults and pediatrics, and is a statutory teaching hospital system that offers both specialty and community hospitals. More than 3,100 physicians have privileges across the system, which is also one of the area's largest employers with more than 20,200 employees who serve more than 97,000 inpatients, more than 2.5 million outpatients, and more than 4,800 international patients each year. Additionally, Orlando Health provides more than $360 million in total value to the community in the form of charity care, community benefit programs and services, community building activities and more. Additional information can be found at www.orlandohealth.com.
# # #