View All Articles
Safety Tips That Will Help Keep Your Holidays Happy
For most of us, the holidays are a time when we may take some extra time off work to shop for presents or spend time with friends and family. A lot of people pull Grandma's recipe book off the shelf and try some of her traditional recipes. The holidays are also a time when people like to travel, either to visit relatives or experience the season in a different place.
One thing all of this means, though, is that we all break out of our year-long routines. And while that is a lot of fun, it's also a time when we need to pay attention to safety. Here are a few tips to keep in mind.
If you're traveling, be smart about safety. If you're from a southern state and traveling up north, remember that driving in snow and ice can be treacherous, especially if you're not used to it. So drive with caution in these conditions. Also, never post your travel plans on social media. It's like putting a sign in your front yard to tell thieves you'll be gone for a while. The Department of Homeland Security has a great resource for you to consider when traveling in winter weather which includes having a spare emergency kit in your vehicle (https://www.ready.gov/winter-weather).
Be very careful in your kitchen. From burns to cuts to kitchen fires to food-borne illnesses, the kitchen can be a dangerous place any time of year. Around the holidays, however, activity in the kitchen increases and kids wander in, looking for treats. Kitchen safety tips that help you avoid these problems include:
Turn pot and pan handles away from you so little ones can't reach them and pull them down by accident.
Cut food on a stable surface and cut away from your body, making sure you keep your fingers away from the knife.
Avoid food contaminations by using separate cutting boards and knives for produce and raw meat. And use a food thermometer to make sure the temperature is hot enough to kill germs. Also check expiration dates on food items to ensure they are in good date range.
If you're planning to serve turkey, check out this helpful guide. And if you plan to use a turkey fryer, remember to monitor the temperature of the grease and do your turkey frying outdoors.
Wash your hands… a lot! Especially before and after you handle food.
Fire safety. When we pull all the holiday boxes out of the attic, it's amazing how much of it uses electricity, which can cause fires. This is why, statistically, December is the deadliest month for electrical fires. Plus, all the things we literally set on fire intentionally, like candles and logs for the fireplace. Keep your home safe from fire by following these tips:
Make sure you have a working smoke alarm on every level of your house. Test each one as soon as you can, before all the holiday festivities start.
Never go to bed with fireplaces or candles still burning. Blow the candles out and make sure the fire has burned itself out before calling it a night.
With all the chaos, it's easy to get distracted in the kitchen. Be careful where you leave potholders, paper towels and anything else that can catch on fire.
If you have a grease fire in the kitchen or outside in the turkey fire, do not try to put it out with water. Use baking soda instead.
Also, it's a good idea to make sure you have a working fire extinguisher in the kitchen throughout the year, but especially during the holidays. If you do have a fire extinguisher make ensure it is in good range by checking the pressure gauge (in the green meaning it is charged).
Be mindful of your surroundings. There are plenty of hazards around us all the time and we should always watch our surroundings. Examples include trip and slip hazards, construction zones, or even suspicious people or items. Remember if you "See Something, Say Something". Don't regret not saying something later on; or think that you don't have enough time to let someone know. If you don't feel right about a person's activity or an item that doesn't look right call law enforcement immediately. Also, if you go shopping make sure you park in a well lite area. Upon your return but have other shopping to do remember to always out your items out of sight so as to not advertise your items to others (i.e. your vehicle's trunk).
Most important, though, make sure you have a lot of fun spending time with loved ones, connecting with family, and enjoying your family holiday traditions. Putting some thought into safety beforehand is a great way to make sure that happens. Happy Holidays!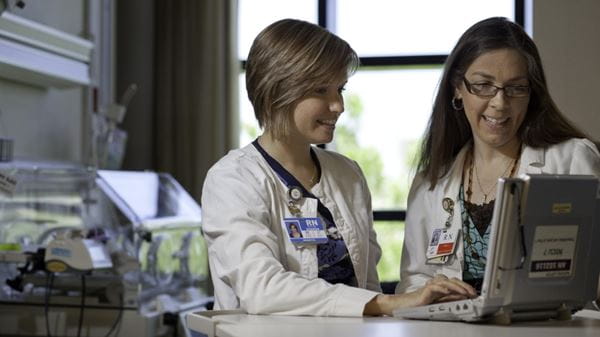 Are you interested in a career at Orlando Health?
Serving 1.8 million Central Florida residents, Orlando Health is one of Central Florida's largest employers. This is where you can find a career with a family of caregivers – each focused on helping our patients. No matter your role, you'll play a part in providing patient-focused care in a supportive, encouraging environment.

Learn More Here