View All Articles
Study: Chronic Illness May Increase Suicide Risk
There may be a link between chronic illness and the risk of suicide, according to a study published rel="noopener noreferrer" in the American Journal of Preventive Medicine (AJPM).
The study involved nearly 2,700 people who died as a result of suicide over a 13-year period. Researchers looked at 19 health conditions to examine the link between these conditions and suicide risk, and whether this risk still existed after factoring in conditions such as mental health and substance abuse. Some of the conditions they explored included asthma, brain injury, HIV/AIDs, heart disease, kidney disorder, migraine and stroke.
They found 17 health conditions were associated with a higher risk of suicide, including asthma, back pain, brain injury, cancer, congestive heart failure, diabetes, epilepsy, HIV/AIDS, heart disease, high blood pressure, migraine and Parkinson's disease, among others.
However, certain health conditions were linked to an increased suicide risk. Sleep disorders and HIV, for example, doubled the risk of suicide, while people with traumatic brain injuries were nine times more likely to die by suicide. The study also indicated having more than one chronic condition also may increase suicide risk.
Though this study indicates a connection between chronic conditions and suicide risk, it doesn't prove that if you have a chronic condition you'll automatically be more likely to commit suicide. Previous studies also have suggested a potential rel="noopener noreferrer" link between chronic disease and suicide. One study published this year found that chronic conditions like asthma, diabetes and Crohn's disease increase the likelihood a young person will have suicidal thoughts by 28 percent and that they make plans to die by 134 percent. Overall, these conditions increase the possibility of a rel="noopener noreferrer" suicide attempt by 363 percent. Another study from the University of Toronto found one of out 26 men with arthritis has attempted suicide, compared to one out of 50 men who didn't have the disease. The rates also were higher for women — 5.3 percent of women with arthritis attempted suicide compared to about 3 percent of the rel="noopener noreferrer" general population. Several other large studies have indicated chronic conditions may contribute to up to 70 percent of suicides.
What all this body of research shows is that health care professionals must be more vigilant about suicide screening and prevention among people with chronic illness. Families have a role too – to pay particular attention when the mood changes of a loved one with a chronic health condition and get them some extra help. We often think of suicide as a byproduct of mental health challenges, but the APJM study indicates that the scope actually may be a lot wider than this.
The take home message is that chronic health conditions don't just have physical implications, they affect the overall quality of life of many patients — and this in turn can affect them mentally and emotionally. Even if someone who has a chronic condition isn't dealing with a diagnosed mental health disorder, we need to look out for warning signs. Suicide screening should become a greater part of chronic disease management for at-risk patients, as recognizing these signs could help us intervene rel="noopener noreferrer" early and get people the treatment they need.
Information on suicide risks and warning signs can be found at the American Foundation for Suicide Prevention.
If you or a loved one have thoughts of harming themselves call he National Suicide hotline at 1.800.273.8255 at any time.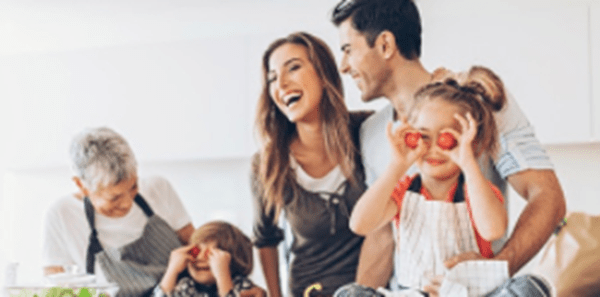 We Build Relationships
We believe that maintaining a healthy lifestyle is the key to living a longer, healthier life. Orlando Health Physicians strive to build a relationship with each patient. Request an appointment with one of our primary care physicians with offices located throughout Central Florida.
Schedule an Appointment