View All Articles
Taking Charge by Being Your Own Patient Advocate
What Is a Patient Advocate?
As your own patient advocate, you are an active participant, but to be effective you have to develop your own health literacy. That means knowing where to obtain credible and timely healthcare information, and then reading and understanding it so you can ask questions and make well-informed decisions directly impacting your health.
While physicians and nurses understand your diagnoses and treatment plan, that's only part of the puzzle. They don't know what you're feeling or thinking unless you can clearly communicate this with them. They are experts in medicine, but you are the expert of your body, and you know when something has changed or just doesn't feel right. It's important you share this with your medical team, since they cannot treat what they don't know is taking place.
How To Be Your Own Advocate
To be an effective advocate, you should be inquisitive and ready to learn.
Understand your health insurance and how it works. Read through your information and call your insurance company if you have questions. There is often a lot to learn, so take your time, make notes and persist until you feel you have a handle on the information.

Ask questions of anyone who is part of your healthcare team. Each person on the healthcare team plays a role in your health, so talk with them to get relevant information as needed.

Keep personal notes and medical records organized. Start a folder (hard copy or digital) of information you may need in the future.

Ask for a second opinion with confidence. You deserve to consider options and to seek reassurance in the first opinion.

Communicate your own health priorities and concerns. Let your doctor know of any processes that you are particularly concerned with or any aspect that brings you heightened stress. Make them aware so they can slow down and thoroughly explain the procedures.

Know your health risks and how to manage them. Give yourself the best chance for recovery by understanding any factors that need additional attention.

Understand and follow your treatment plan. Don't be shy about asking questions to ensure you're completely clear on your treatment, and be sure to follow instructions.

Discuss all medications you are taking or that you'll be prescribed, and know their side effects. Find out what results you should see from the medications and within what time period. If you don't see any change within that time, check in with your physician.

Bring a friend with you to appointments. A friend can provide a second ear, helping you later as you recall the conversation and have any questions.
Patient Advocacy at Orlando Health
At Orlando Health, we understand the importance of patients being active members within their healthcare team. Our team recognizes that an informed patient will ultimately achieve their best health possible.
The Clifford E. Graese Community Health Library is open to patients, caregivers, team members and the community. The consumer health librarian assists patients through in-person consultations, phone calls and email. The library also offers resources, including online information, pamphlets, booklets, books and even audio/visual that enable patients and caregivers to gain knowledge from valuable and credible sources.
The library covers topics such as:
o Long-term illness
o Disease
o Accident/Trauma-related injuries
o Relaxation
o Nutrition
o Medications
o Caregivers
o Encouragement
In addition, the Clifford E. Graese Community Health Library offers free educational sessions to all patients, caregivers, team members and community members.
Researching Your Health — This session explains the importance of patient and caregiver health literacy, gives practical ways of searching for health information online and highlights the services and resources of the health library.
Talking with Your Doctor — This session helps patients make the most of their healthcare visit. Once they've made an appointment, preparation for the actual visit is often overlooked. Learn how to prepare and reflect on your healthcare interactions in order to gain improved health and a higher quality of life.
Prescription for Health — Patients enter the Emergency Department or doctors' offices daily because they do not understand how to properly take their medications or what side effects to expect. In this session, participants learn how to properly read prescription labels and what questions to ask when they are prescribed a new medication. Taking charge of your medications enables you to take charge of your health.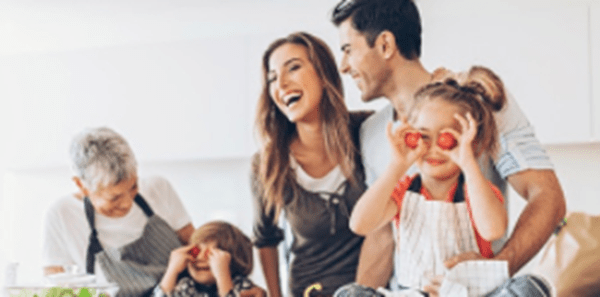 We Build Relationships
We believe that maintaining a healthy lifestyle is the key to living a longer, healthier life. Orlando Health Physicians strive to build a relationship with each patient. Request an appointment with one of our primary care physicians with offices located throughout Central Florida.
Schedule an Appointment