View All Articles
What You Need to Know about the New Blood Pressure Guidelines
The American Heart Association (AHA) recently updated blood pressure guidelines, a change that means more Americans will now be classified as having high blood pressure.
High blood pressure used to be defined as 140/90, but AHA has updated the standard to 130/80. The standard for normal blood pressure remains the same at 120/80. Levels between this reading and 129 will be considered elevated blood pressure.
The new guidelines for high blood pressure mean that 46 percent of Americans are now categorized as having high blood pressure.
The new guidelines, which were formulated by the American Heart Association and the American College of Cardiology, basically just reduce what we consider normal for blood pressure. Therefore, it changes the levels at which people should be treated for high blood pressure with life-style and subsequently medications.
What the New Guidelines Mean for You
This isn't the first time guidelines have changed for a major health indicator or health condition. We've had changes to the cholesterol guidelines and diabetic guidelines, as well.
Over time, health guidelines need to change as we learn more about the benefits of treatment or what categories of people can be better treated to prevent the long-term effects of hypertension and other risk factors.
The new guidelines for blood pressure tell us in the medical community that we need to do a better job of keeping people at a lower blood pressure level than we were before.
However, it's also critical for patients to be proactive in monitoring their blood pressure.
There are several ways to check your blood pressure. First and foremost, go to your doctor for a regular checkup. Most pharmacies and many supermarkets also have blood pressure machines, so they're a good place to at least get started.
Commercially sold blood pressure cuffs are very good, too, and can help you if you have high blood pressure. They also can you help determine what your levels are, because it's a good idea to check your blood pressure not only at the doctor's office, but also on a more regular basis. Take multiple blood pressure readings at different times of day and record these numbers. Several things can affect your blood pressure, including stress, your activity level and your diet. How much salt and fluid you've taken in can change it, too, and being dehydrated or anemic can lower it. That's why we suggest taking multiple readings throughout the day.
If your blood pressure is elevated or high, make an appointment to see your doctor to discuss it. Also bring that recorded log to your doctor, so he or she can review it and make some decisions about the best treatment strategy for your situation. We always start with lifestyle changes (reducing cigarette and alcohol consumption), diet, exercise and weight loss, which can help dramatically with blood pressure control. But if the numbers don't improve and you're still at increased risk, then medications are very important to control blood pressure and get it to a safe and normal level.
The Potential Impact of the New Guidelines
Overall, the new guidelines are a step in the right direction. At Orlando Health, we've already been a little more aggressive in our blood pressure treatment, especially in patients who have cardiac issues, so the updated guidelines just reflect what we've already been doing. However, the attention the new guidelines have generated will raise awareness and allow us to better treat more people
Having patients educated about what is abnormal and when to see a physician is very important, because we can't treat people if they don't come in and if we don't know what their blood pressure is. These guidelines are an effective way for people to become more informed about when they need to seek treatment, make lifestyle changes or when medications may be right for them.
Often, when a patient comes in for a blood pressure issue, a cholesterol issue or other health issue, this gives us the chance to treat other risk factors. It's very common that I see a patient who comes in for another problem— whether it's chest discomfort or palpitations or some other cardiac issue — and we recognize elevated blood pressure the patient never knew they had. Unfortunately, blood pressure is often very asymptomatic, meaning people don't feel their blood pressure is elevated. That's why we call it the silent killer, because it causes damage and issues in the body and many people don't realize they have this condition. The new guidelines may get more patients to visit their doctor or to begin checking their blood pressure regularly. This will allow us to treat people more aggressively and may help us identify and address other issues earlier that could lead to improved health.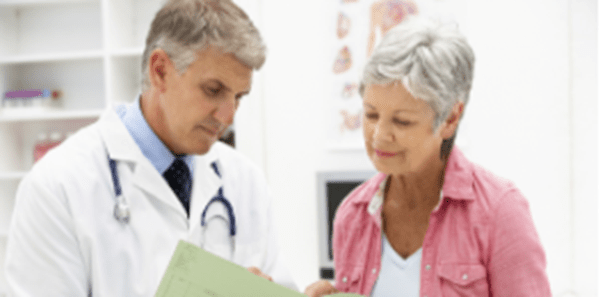 Heart Disease Prevention Guide
We know that managing your heart health can be a daunting task. That's why we've created a guide for patients to serve as a resource.

Get Your Guide