View All Articles
Why Am I Coughing? It Could Be the Flu — or Vaping
You Might Have the Flu or It Could Be Vaping
The outbreak of vaping-related lung injuries shows no sign of decreasing across the United States and, with the onset of flu season, it would be very easy to confuse the two. The symptoms are very much the same.
EVALI (short for e-cigarette, or vaping, product use associated lung injury) is a condition that can be confused with any viral lung disease, whether it is the flu or something else. To be on the safe side, steer clear of e-cigarettes and vaping entirely.
There is not a safe e-cigarette product out there. Don't put yourself at the risk of developing this injury because nobody knows if what we're currently seeing is reversible.
No Safety Net
It gets more complicated. The Centers for Disease Control and Prevention (CDC) has advised that the onset of flu season has the potential to mask signs associated with EVALI, so this is a growing epidemic with many layers to consider.
Symptoms of EVALI are absolutely similar to those usually common to the flu, influenza and a string of other viral lung diseases. That's why it's so important to rule out acute lung infection as early as possible.
If a patient is admitted to the hospital during this time of year with shortness of breath or a persistent cough, for example, it is important to rule out the flu. Is it possible they have the flu? Yes. Is it possible that they have damaged their lungs because they were vaping? Yes, again. When in doubt, they should be tested for both (along with any other respiratory infections) to allow for a thorough and proper diagnosis.
Remember, from mid-August to early October, 1,299 cases of EVALI and 26 deaths were reported nationwide to the CDC. Of those cases, 76% used products containing THC and 58% used products that also contained nicotine. In addition, the exclusive use of nicotine products was reported by 13% of patients diagnosed with EVALI.
Who's at Risk?
EVALI is largely affecting relatively young men aged 35 or younger. Many who are unaccustomed to smoking traditional cigarettes believe e-cigarettes are a safe alternative, but that's not the case.
Consider that the patients currently being admitted to the hospital with this lung injury are on oxygen or ventilators or dying. The number of EVALI cases isn't declining. It's quite the opposite. It's exploded.
Steering Clear
Another problematic part of vaping is its popularity. Instead of weaning nicotine or tobacco users off of traditional cigarettes, using e-cigarettes leads them in the opposite direction: It's often a starting point for teenagers.
With so many unknowns about the long-term effects of vaping and without knowing when or how EVALI cases may begin to subside, turning toward e-cigarettes as a supposed way to stop smoking is not recommended.
Those who do smoke need to look at other ways to quit smoking. If they don't smoke yet, they should not start by using these products.
Going Viral
Again, remember that symptoms attributed to EVALI are similar to the flu or viral infections.
Be wary of:
A persistent cough
Chest pain
Shortness of breath
Gastrointestinal issues (abdominal pain, nausea, vomiting and diarrhea)
Fever and chills
Weight loss
The CDC recommends that Americans avoid using all e-cigarette or vaping products. We stand behind that warning. Abstaining will not only allow individuals to steer clear of this lung injury altogether, but avoid unnecessary hospitalization as well.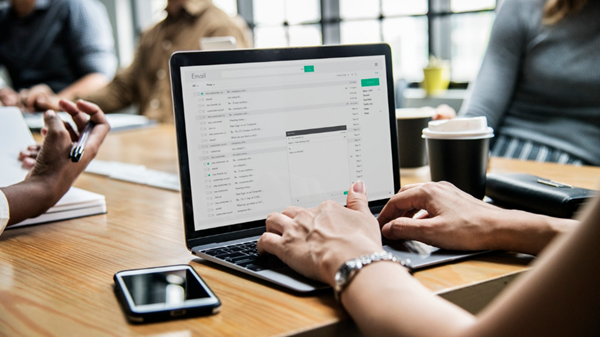 Choose to Stay in Touch
Sign up to receive the latest health news and trends, wellness & prevention tips, and much more from Orlando Health.
Sign Up for HealthBeat