View All Articles
Do You Have Back Pain? Why Yoga May Help
If you have back problems, should you only do physical therapy?
Well, according to one study, yoga may be just as beneficial as physical therapy for back pain.
The study, published in Annals of Internal Medicine, involved 320 people with chronic low back pain who were treated at a university hospital and seven community health centers. Study participants were randomly assigned to either weekly yoga classes for three months, 15 visits with a physical therapist over the same period or given education materials such as self-help books and mailed newsletters. After the initial period, those who did yoga either attended more sessions or did the exercise at home for another nine months. People in the physical therapy group followed up their initial treatment with ongoing sessions with a physical therapist every two months or with physical therapy exercises at home for the following nine months.
Researchers monitored the pain medications study participants used, how satisfied they were with treatment and their quality of life. Study participants also answered a questionnaire about their level of back pain and what activities they could or could not do.
Researchers discovered that people in the yoga and physical therapy groups had nearly the same amount of improvement in their back pain and activity limitation one year into the study. Study participants in both groups also were less likely to use pain medications during the initial three-month period compared to those who only received educational materials. The study also found that the yoga and physical therapy groups reported similar satisfaction with their treatment and quality of life. However, yoga did not provide better results than education in terms of improved back pain symptoms or activity limitation.
The study indicates that yoga, which can improve flexibility, muscle strength, energy and protect the body from injury, might be an effective treatment option for lower back pain in some patients. Physical therapy often is the most prescribed approach for treating lower back pain, but yoga — which you can do in a fitness studio or from the comfort of your own home — could provide another alternative for patients.
Previous research has indicated yoga may be beneficial for back pain. One study review, which examined the results of 12 clinical trials that involved more than 1,000 people, found that compared to no exercise at all, yoga is better at improving back function and reducing lower back pain symptoms by a small degree within the first six months to a year someone begins to do this exercise.
However, the Annals of Internal Medicine study is one of the first to compare yoga to physical therapy. The study also included a racially and socioeconomically diverse group of study participants, another difference from previous back pain studies.
Study participants didn't attend a lot of yoga or physical therapy sessions or continue these treatments for a long period of time, so researchers will need to do additional studies to more clearly understand the advantages of yoga compared to physical therapy and what patients this practice may benefit the most.
Still, this study highlights something most of all already know — exercise does the body good.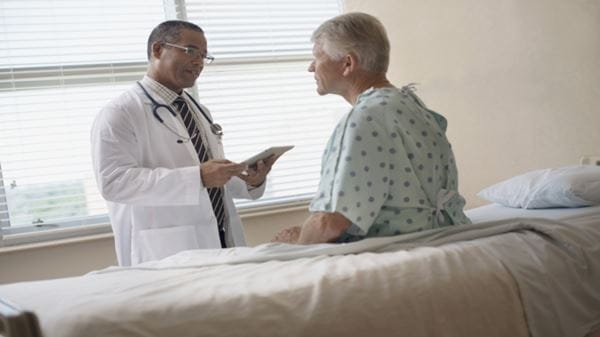 Are you interested in learning more about our specialized orthopedic treatment?
Our doctors will assess your condition by using the latest scanning technology and then prepare a treatment and rehabilitation plan that will address your specific needs. Find your doctor from more than 2,000 specialty and primary care physicians with offices located throughout greater Orlando.
Request an Appointment Today