View All Articles
Orlando Health Heart Institute and the American Heart Association Transform Kids into All-Star Cooks
Move over, Master Chef Junior. A slew of new kid cooks are in town. But this time, they're cooking with a purpose.
Recently, 40 local middle school students participated in a cook-off challenge, as part of the Orlando Health Heart Institute and the American Heart Association's Kids Cook with Heart program. The challenge was the culmination of a five-week program designed to teach kids about nutrition, healthy meals, culinary skills and cooking safety, as well as foster life skills in advocacy, leadership, responsibility and teamwork.
During the first week of the program, the young chefs learned knife skills from local professional chefs. Weeks two and three were focused on creative ways to prepare fruits and vegetables, as well as cooking methods for grains and pasta. Week four focused on safe handling and preparing of meat, as participants cooked up a mouthwatering, colorful plate of chicken fajitas. During the fifth and final week of the challenge, the kids demonstrated their skills in a cooking challenge where they prepared one of the recipes they learned throughout the program for a panel of celebrity judges and health experts.
While the kids had a fun time with their peers and engaged in some friendly competition, we hope they learned a lot more during the five weeks than just how to prepare a delicious meal. What we put into our bodies affects how healthy we are, so it's important that kids learn how to make nutritious meals and snacks. We also want them to know what it means to "eat the rainbow" and how many fruits and vegetables they should have every day to be heart healthy. If we instill healthy cooking in kids at a young age, there is a better chance that it will carry over into adulthood.
It's rel="noopener noreferrer" been well reported that obesity is an epidemic in our country. Our state isn't rel="noopener noreferrer" immune to rising obesity rates, either. In Central Florida, 1 in 4 kids is rel="noopener noreferrer" obese, according to the American Heart Association. Florida also ranks fourth in the nation for childhood obesity.
Supporting programs like Kids Cook with Heart can help children learn the steps to get and stay healthy and the ways their diet can play an important role in maintaining good health. By supplying kids with the necessary knowledge, we might be able to prevent future generations from having heart attacks, strokes and other preventable chronic diseases and empower them to develop lifelong healthy habits.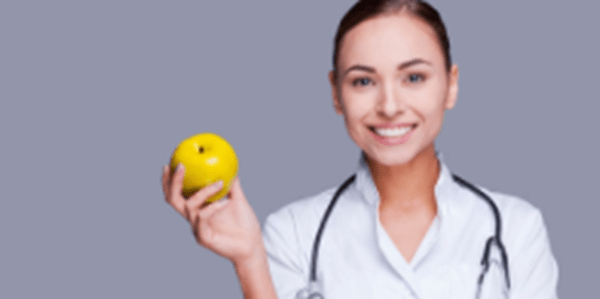 Talk to your Orlando Health Physician Associates Primary Care Doctor to schedule an appointment with our Registered Dietitians
From routine well-care visits to the unavoidable sick visits, you'll enjoy easy access and personalized care. We take the time to listen, answer questions and clearly explain conditions and treatment options. Moreover, our physicians practice collaborative medicine, working with you to help keep your family happy and healthy.
Request an Appointment Today
Related Articles
What You Need to Know about the New Shingles Vaccine
What You Need to Know about Polycystic Ovarian Syndrome