The Night Everything Changed
When Paula walked into Pulse nightclub on June 12, 2016, all she was thinking about was celebrating the end of her rookie season with her boyfriend, Cory, and her teammates. A student at the University of Central Florida studying biomedical sciences, Paula was an aspiring surgeon and top athlete with a passion for tackle football. It was her dream to help others and change lives. Little did she know how much her life was about to change.

Paula vividly remembers that night in downtown Orlando. Just as they were about to leave, she was shot in her wrist and Cory was fatally shot in the chest. Once Paula made it outside, she was helped into an ambulance and rushed to Orlando Health. That night, she watched as the Orlando Health team tirelessly tended to patients with life threatening medical issues and worked to manage the chaos of the situation as victims arrived.

Going into surgery the morning after the shooting, Paula embarked on a new journey guided by a gifted Orlando Health surgeon who would turn out to be more than just her doctor, but a new motivator and mentor.

All Hands On Deck

Paula's surgery was performed by Dr. Brett Lewellyn, a board-certified and fellowship trained orthopedic surgeon and the director of Hand & Upper Extremity Surgery at Orlando Health. Dr. Lewellyn specializes in all aspects of the upper extremities (extending from the shoulder to the fingertips). This specialty encompasses high-level orthopedic care and surgery needed for traumatic injuries, chronic conditions and sports-related injuries.

Paula feared what her injury may mean for her dream of becoming a surgeon and shared her concerns with Dr. Lewellyn. "I did mention to him that I wanted to become a surgeon, so he knew my hands were very important to me. He did all of the proper surgeries for me to get the best functionality." Paula's surgeries consisted of a tendon transplant, tendon grafts, nerve grafts, skin grafts and bone grafts to reconstruct her wrist.
Paula was in the hospital for 16 days following the shooting. She had four successful surgeries within that span and two additional procedures since being discharged. Paula is incredibly grateful that each of her procedures were performed by Dr. Lewellyn, but thanks the entire Orlando Health team for her treatment.
During this difficult process, Paula recalls nurses, physician's assistants and others on the Orlando Health team continuously following up with her, especially due to the sensitivity of her situation. In addition to making sure she was taken care of, a team member brought her a plush football when he heard she was an avid
player. The unwavering kindness from Dr. Lewellyn and the rest of
the Orlando Health team meant everything to her and her family.
Care That Inspires
Paula has regained 80% functionality of her hand since her procedures and treatment. She has exceeded Dr.Lewellyn's expectations thanks to her determination, his care and physical therapy sessions with other Orlando Health hand specialists. Since her injury, Paula was able to return to the field, playing football with the all-women semi-pro Orlando Anarchy and even winning a national championship. But while her love of the game will never diminish, her experience has been a game changer. Now her focus is on staying
healthy and injury-free for her true calling–the medical field.

Serving as the associate program director for the Orlando Health Orthopedic Surgery Residency program, Dr. Lewellyn is passionate about educating the next generation of medical professionals. He and Paula have formed a very special bond and he was proud to offer her a letter of recommendation for medical school and even asked for her help on a case study.

Because of this experience, Paula's outlook has completely changed. She has a new appreciation for life and never takes a single moment for granted. She believes everything happens for a reason and is thankful her faith, family and friends helped her stay strong. "I'm a Christian. I believe God placed Dr. Lewellyn in my path so I could receive the best care and in the process, gain a mentor."
Read More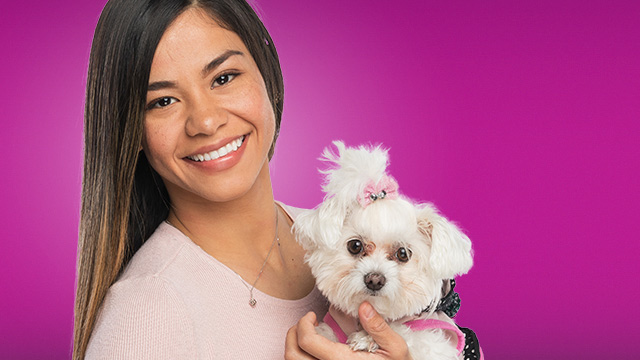 More than a doctor. A mentor!
Dr. Lewellyn is such a phenomenal surgeon and such an amazing person. He has encouraged me to pursue orthopedic surgery as a career. Just to know that I could be a life changer the way that he changed my life has for sure motivated me.