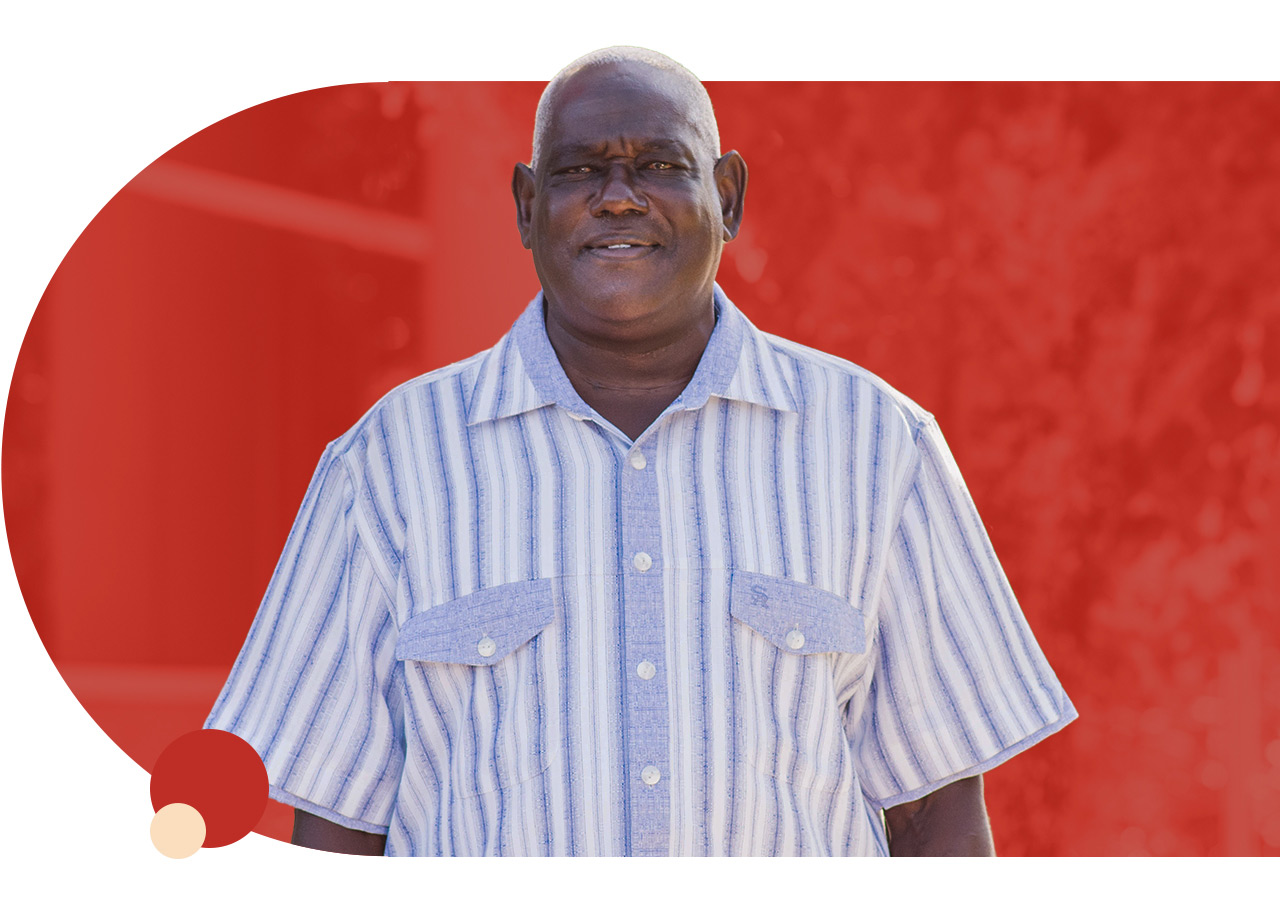 A True Veteran
Terry is a lifelong fighter. After enrolling in the Army in his 20s, he was ready to fight for his country. But when the young recruit was medically discharged due to kidney failure, Terry understood his fight would be for his health and his future.
Now 59-years-old, Terry has been on dialysis to control his kidney failure for over three decades. As a veteran to the lifestyle caused by his condition, he monitors the blood flow in his arm by checking for blood clots or an arteriovenous (AV) fistula. Fistulas are an abnormal connection between an artery and a vein causing blood to bypass capillaries. This results in tissues receiving less blood, oxygen and nutrients and can lead to complications such as lymphedema, infection and heart failure. After performing one of his daily checks and noticing a lack of blood flow, Terry knew it was important to have the fistula taken care of.
At Ease
Though Terry had been treated by other surgeons, his nephrologist referred him to a new physician, Dr. Jonathan Higgins. Dr Higgins is a board-certified vascular surgeon at Orlando Health Heart & Vascular Institute. Before deciding surgery would give Terry the best outcome, he explored other avenues for treatment, a level of care Terry hadn't always experienced with other physicians. At Orlando Health - Health Central Hospital, Dr. Higgins revised Terry's fistula by placing a new fistula around his old one. "From a surgical standpoint, I think Dr. Higgins is the best," Terry said. "He slows down and spends time to take care of stuff before you go to surgery and uses surgery as a last resort."
Despite Terry's procedure being scheduled at the start of the COVID-19 outbreak, he was unshaken. He had trust in the Orlando Health team and Dr. Higgins to maintain a safe environment for his care. He was tested for COVID two days before his procedure, not only ensuring his safety, but granting him peace of mind. Knowing his wife was in the facility's secure waiting area made Terry even more confident that everything would be just fine.
In Working Together
Going into surgery, Terry was optimistic, yet prepared to persevere through pain and discomfort. To his delight, it wasn't necessary. His procedure and recovery were pain-free. He believes everything went so smoothly because of Dr. Higgins. He appreciated that not only could he share his fears and concerns with his surgeon, but they could share a laugh during his visits as well. And it wasn't just Dr. Higgins and the Orlando Health Heart & Vascular Institute that Terry was thankful for, but the entire team at Health Central Hospital. "He has a great team there," he said of Dr. Higgins' staff.
Terry is pleased to say his port is working just as Dr. Higgins described and he's able to receive dialysis better than before. As someone who has battled the impacts of kidney failure for most of his life, he's grateful to have a surgeon he can trust to handle his condition with care. Positive experiences like this are why Terry has stayed with Dr. Higgins, even changing facilities so he can continue seeing his favorite physician. As he continues care with the team he trusts, Terry brings his will to get well and fighting spirit that have gotten him through tough times again and again. He's the true definition of a trooper.