View All Articles
A Day in The Life of a Hospital Transporter
As a transporter working at a large hospital, my job is technically moving patients from point A to point B, then on to point C and so on. We are an important part of the hospital's overall efficiency because without the work we do, patients would not be able to get from their rooms to operating rooms, x-ray facilities, labs or anywhere else. Just as important, however, is that I often connect with patients and am one of the few hospital employees they can just talk to about whatever they want, not just about how they feel physically or where it hurts.
This is actually what I value and enjoy most about my job – the connections I make with patients every day. Before I started working as an Orlando Health transporter, I had a good friend who worked at another hospital doing the same kind of work and she would tell me these amazing stories about her experiences and they really appealed to me. I got the job here and I have enjoyed every day of it!
It's all about helping people when they're most in need.
Nobody ever wants to be in the hospital as a patient. So, if you're here, it's probably because you, or someone you're close to, is sick or hurt. People are usually scared and sometimes they're in pain. While my job is technically to get them from one place to another, that's the easy part. Anyone can do it. I try to make the patient's experience better by connecting with every one of them and supporting them as one human being to another.
It starts with a warm, genuine smile and open, accepting body language that tells them that I'm actively engaged. I want them to understand that, to us, they're not just another number on a list. They're real people. Then I introduce myself by name and just try to connect. Some people open up easily and are very comfortable talking to me while others would rather not, and that's okay. Everybody's different, so I interact with them in the way I feel is most helpful and supportive to them.
The whole transport team has the attitude that we're here to always put the patients' needs first. And it's not a one-size-fits-all kind of thing. We always take the time to listen to the patients, because we're there for them.
"What could I possibly have to complain about?"
I'm always grateful for the unique experiences I've shared with patients. I had a patient on a 4th of July who lost his hand in a fireworks explosion. He told me that he was losing a lot of blood when it happened so a family member was tying his arm up to stop the bleeding. At that point, he looked up and saw his grandmother, who had already passed away. She was shaking her head as if to say, "It's not your time to go." It was almost like an out-of-body experience for him. It was clear that he had a new appreciation for his own life and it was really moving to hear him talk about it.
That's just one of many connections I've made that I will cherish forever. I've met a wide range of people across different cultures, different faiths. I've gained a great outlook on life from being around people who, even though they were in very difficult situations – like people who had lost arms or legs – were making the best of it and staying positive. I've gotten to know people who still were able to make the choice to be happy, smiling and enjoying time with their families.
Sometimes, we all have bad days, or even long stretches of time when negative things seem to pile up on you. Then I come to work and spend time with people who have this amazing positive attitude and I think, "what could I possibly have to complain about?" It's such a blessing.
Alex Molina is from Orlando and is a 21-year-old student at the University of Central Florida. He is majoring in criminal justice.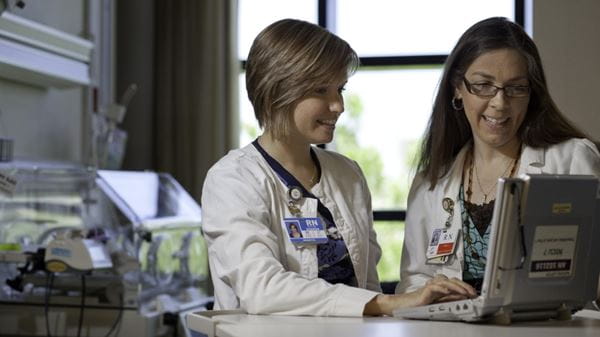 Are you interested in a career at Orlando Health?
Serving 1.8 million Central Florida residents, Orlando Health is one of Central Florida's largest employers. This is where you can find a career with a family of caregivers – each focused on helping our patients. No matter your role, you'll play a part in providing patient-focused care in a supportive, encouraging environment.

Learn More Here