View All Articles
Choose the Royal Treatment for Your Baby's Birth
When Meghan Markle gave birth to a baby boy this morning, she no doubt received the royal treatment during labor and delivery. But you don't have to be a duchess to be pampered before, during and after giving birth. While the newest royal was born across the pond, here in Orlando, parents can create their own luxurious experience.
To tailor your hospital stay to your needs and desires, we offer a wide range of services that rival those of the very best hotels. Our guests can indulge themselves with in-room spa packages, such as the Legacy Package that includes a bouquet of flowers or a dozen mini desserts, plus a luxury bedspread, sheet and towel set, and a spa-style toiletry kit. For moms looking to decompress after giving birth, we offer a 60-minute postpartum massage designed to help you relax in the comfort of your room.
In addition to our various packages, we also offer customized gift sets for this special time in your life. Guests can choose items such as our signature robe, slippers and spa kits, cozy baby blankets, adult lap blankets and our iconic Orlando Health Winnie Palmer Hospital for Women & Babies teddy bear.
To make your visit as comfortable as possible, our concierge staff can assist you with any non-clinical needs. The Concierge Service handles logistics, assisting with accommodations for out of town guests, gift arrangement and delivery, maps and directions, as well as dining and business services. You will feel like you have just checked into an elegant hotel.
Giving birth is such a special time for you and your family, and we want to provide a personalized experience tailored to your needs. Because we know that everyone has a different view of what it means to have the perfect experience, our concierge team works to meet those needs with individual attention and compassion.
After the hard work of giving birth, it's natural to be hungry! Unless your post-natal health condition indicates otherwise, this is an ideal time to treat yourself to a delicious meal.
We offer a Celebratory Gourmet Dining experience for two, prepared by our executive chefs and served in the comfort and privacy of your room after your baby's birth. From your first bite of appetizers to the last spoonful of desserts, this dinner is meant for savoring. Select an appetizer, such as Caprese salad, shrimp cocktail or hand-rolled sushi, followed by grilled filet mignon, Frenched breast of chicken Limonata or charbroiled Atlantic salmon. Save room for dessert, including triple chocolate cake, fresh seasonal berries, key lime tartelette or mango guava mascarpone cheesecake. We also offer a children's menu for brothers and sisters to indulge in as well.
Pregnancy can be thrilling and exhausting, and the activity only increases once your newborn is at home. But during this transition of labor and delivery, the Concierge Service at Orlando Health Winnie Palmer is a supportive oasis where you can get the pampering, royal treatment and expert care you deserve.
The concierge staff is located in the lobby of Orlando Health Winnie Palmer. If you have questions or inquiries, stop by and see us or call (321) 843-1130 seven days a week from 6:30 am to 10:30 pm.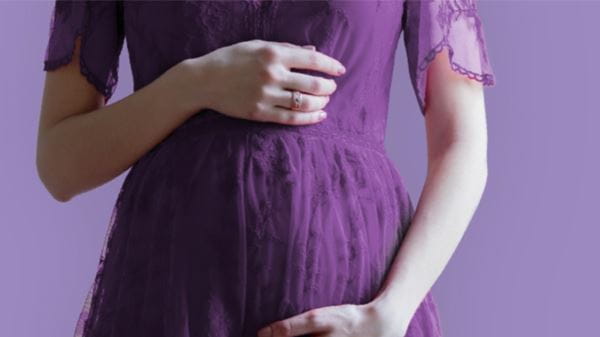 Choose the Royal Treatment
While you're here, whether you're celebrating a joyous delivery or recovering from surgery, you can request the most advanced services available — all delivered with personalized attention and compassion.
Learn More