Snacks are an important part of smart nutrition for your child. Small stomachs make it difficult to get all the nutrition needed at a mealtime. Snacks serve as a great way to provide energy for activities and learning.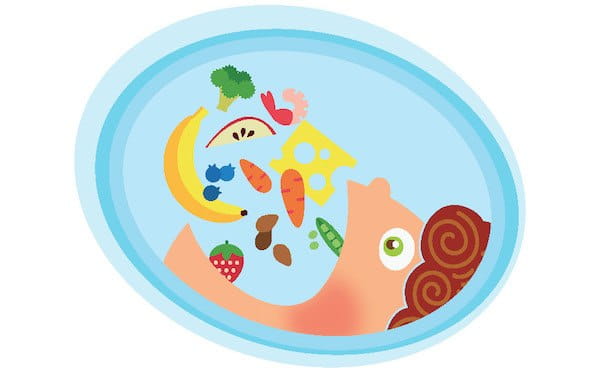 The Importance of Snacking
It is inevitable that children will come home from school hungry. With all the concern about childhood obesity, is it a good idea to let them have snacks before dinner? The answer is yes. Snacks for kids are helpful and important. Providing healthy snacks rather than prohibiting eating between meals, is a better way to combat childhood obesity. Try to select whole foods as much as possible when packing snacks.
It is important to gauge the amount of time between meals in order to determine the right snack for your child. If lunch is early and dinner is later, the snack may need to be more substantial. If dinner is usually early, a light snack should suffice.
Manage Morning Madness
Yogurt with fresh fruit
Sliced apple with cheese or peanut butter
Carrots with hummus or bean dip
Hardboiled egg with sliced cucumber
Fruit, such as cantaloupe, banana, oranges, grapes, kiwi, etc.
Banana dipped in yogurt, rolled in crushed cereal and frozen
Wheat cereal with nonfat milk
Fat-free popcorn sprinkled with seasoning (parmesan cheese, chili powder)
Almonds or other nuts
Taco seasonings mixed into plain low-fat yogurt with veggie sticks
Baked tortilla chips with salsa or bean dip
Small baked potato topped with salsa and low-fat cheddar cheese
Ants on a log (peanut butter-filled celery slices with raisins on top)
Frozen fruit juice bar
Mini bagels with low-fat cream cheese
Pre-sliced vegetables (celery, peppers, broccoli, cherry tomato)
Quesadilla with low-fat cheese on a wholewheat tortilla
100 percent fruit juice and whole-grain crackers with low-fat cheese
Whole-grain pita stuffed with ricotta cheese, apples and a sprinkle of cinnamon
Tortilla, turkey and cheese roll-up
For more ways to keep your kids healthy, visit ArnoldPalmerHospital.com.
Learn More
Back to School
Back-to-school season adds a lot of things to a busy parent's to do list: purchasing school supplies, finding new clothes for your children, and wrapping up summer programs.