View All Articles
Does Shopping for Groceries Online Deliver More than Convenience?
Grocery delivery is a game changer when it comes to food shopping -- order your groceries online or through an app on your smartphone, and your order is delivered right to your door. Beyond the convenience grocery delivery services can even help you eat (and live) better. Here's how:
Control Your Purchases and Portions
Trying to make healthy-eating choices can be challenging, especially when shopping in the grocery store. Even if you have a grocery list, impulse buys are a reality. We've all been there -- trying to walk past the freshly baked cookies in the bakery to get to the fresh produce, or appeasing whining kids in the checkout lane with sugary snacks. But, with online grocery shopping, you can select exactly what you need and reduce unnecessary spending on impulse purchases.
When it comes to portion control, online grocery shopping can help you stay on track. Need only one potato? You can put that in your virtual shopping cart instead of buying an entire bag of spuds. Knowing you may not eat a bag of organic apples before they spoil, you may be reluctant to buy them, but since you can buy one or two online at a time, you may be more inclined to make that healthy purchase.
Build Balanced Meal Plans
Despite the convenience of online grocery shopping, the service can only help you make better eating choices if you intentionally plan the process. I like to plan my list around meals, and that helps me estimate how much food I'll need for the week.
The key to meal planning is to think about balance and variety using the 2015-2020 Dietary Guidelines. Be sure to stock up on plenty of fresh produce, frozen veggies and low-sodium pantry items, which will allow you to complement foods, such as adding fresh veggies to canned soup.
Bonus, many grocery delivery services have a function to purchase ingredients from healthy recipes on their site, which can help inspire new menus, make meal prep easier and keep you organized in your shopping.
Trade Up Your Time
Besides the convenience grocery delivery services provide, time savings is one of the biggest advantages. With no trip to the store, chaotic aisles or long checkout lines, you can use that time more productively. Consider adding a workout while you wait for your groceries to be delivered -- after all, eating better and exercising more go hand in hand.
Ordering groceries online also allows you more time (and quiet) to review the nutritional information on products you buy so you can make better choices. And, the time you save shopping online can give you more time in the kitchen to cook up healthier meals for you and your family.
Access, Safety and Savings
Benefits of online grocery delivery go beyond the grocery bag at your doorstep. Grocery delivery services increase access to healthful foods for many groups, including the elderly, homebound or disabled who may otherwise struggle to get to the store. Some services offer to unload groceries, a big help to those individuals who are unable to lift or are vulnerable to falling.
Finally, an online shopping strategy opens up a number of new possibilities for saving money on groceries. If you're on a budget, online shopping is a great way to track what you most consistently buy and to find savings or senior discounts on your favorite go-to items.
With a little strategy, online grocery shopping services can be a convenient and surprisingly cost-efficient way to tailor your food haul so you can stick to a healthy-eating plan.
Ready to try grocery delivery to help keep your health goals on track? Research the options in your area and try a few out to see which grocery delivery service works best for you.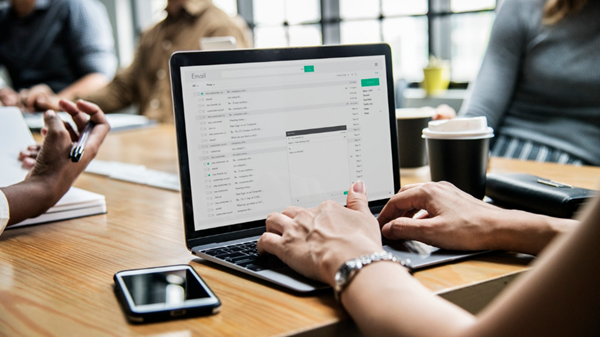 Choose to Stay in Touch
Sign up to receive the latest health news and trends, wellness & prevention tips, and much more from Orlando Health.
Sign Up for HealthBeat