View All Articles
How Eating More Seafood Can Help You Live Longer, Better
Whether you want to prevent Alzheimer's, depression or a heart attack, or simply have a smarter baby, eating seafood can help, according to well-established research. Now the goal is to eat even more. Recently, the Dietary Guidelines for Americans recommended a diet with a variety of nutrient-dense protein options, which includes an increase in the amount of seafood consumed. In fact, research has shown that eating seafood literally saves lives. Just two to three servings of fish per week reduces the risk of death from all health-related causes by 17 percent.
The DGA guidelines recommending more fish are echoed by the American Heart Association, based on studies that show that higher levels of omega-3 fatty acids — which are found in fish — reduce the risk of sudden cardiac death by 80 percent to 90 percent. The health benefits you get from eating fish are extraordinary:
People who include fish in their diet regularly are 20 percent less likely to suffer from depression, which is why The American Psychiatric Association endorses the fatty acids in fish as part of an effective treatment plan.
On average, people who eat seafood have a 14 percent larger hippocampus, the memory and learning center of the brain. And the stronger your hippocampus is, the less likely you are to be diagnosed with Alzheimer's.
Older adults with high levels of omega-3 in their blood live on average 2.2 years longer.
For expectant mothers who eat seafood twice a week, it has been shown that their babies have a higher IQ by an average of 5.8 points.
Explaining the Health Benefits
So why is seafood so healthy? For starters, eating fish provides a lot of protein without a lot of fat. White-fleshed fish, specifically, has less fat than any other animal protein. And oily fish are very high in omega-3 fatty acids, which are considered good fat. Also, because the human body is unable to produce enough of these nutrients on its own, fish does an outstanding job of picking up the slack.
I recommend eating four ounces of oily fish at least twice a week to my patients. Good choices include:
Salmon
Sardines
Tuna
Trout
Mackerel
Herring
Also, low-sodium canned tuna, salmon and sardines give you a quick, easy way to get your omega-3s because there's less prep time.
Meal Options
You can make a quick seafood salad by combining sardines with plain Greek yogurt, lemon juice, Dijon mustard, chopped celery, onion and fresh dill, then serving on top of leafy greens with crudité or stuffed into a whole wheat pita. A single, 4-ounce can of sardines provides 1,300 mg of omega-3 fatty acids, which is over 80 percent of the recommended daily allowance for adults.
You also can swap burgers for tuna and chicken for salmon two or three times a week. It only takes 10 to 15 minutes to bake fish, and there are plenty of healthy recipes available. One of my favorites is to wrap fish in a foil pouch with lemon juice, garlic and any herbs or veggies I'm in the mood for. Even a bit of salsa or pesto will do. Then bake at 450 degrees for 10 minutes, or until the fish flakes easily with a fork.
Those who are vegetarian, vegan or just don't like fish can take a teaspoon of liquid fish oil daily. There are many flavored options on the market that can be easily added to soups, smoothies or dressings. However you prefer to get your omega-3s, as well as the many additional nutrients in seafood, the benefits are worth any extra effort it might take.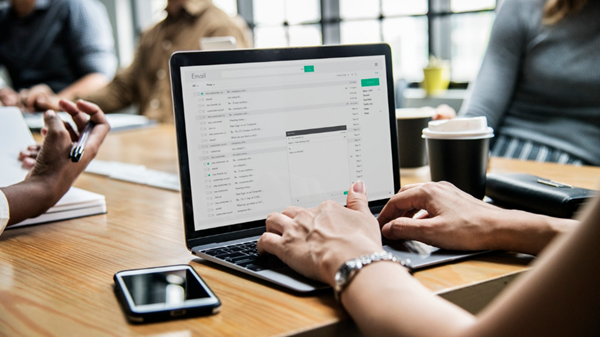 Choose to Stay in Touch
Sign up to receive the latest health news and trends, wellness & prevention tips, and much more from Orlando Health.
Sign Up for HealthBeat