View All Articles
Making the Most of Your Hospital Stay
Dealing with a serious diagnosis and spending a lot of time in the hospital can be difficult for many patients and their families. But Orlando Health offers several resources, including access to a consumer health library, counseling, music and pet therapy, that can help you better cope with the treatment process and become a better advocate for your own health. Here are a few things every patient can do to make the most of their hospital stay.
Educate Yourself as a Patient
Orlando Health has a consumer library that is available to all patients. As a consumer health librarian, I'm also a valuable resource for patients to learn more after they've received a diagnosis or must deal with an extended inpatient stay.
Patients actually can request for me to visit them, and family members can come to me for information while their loved one is staying in the hospital. Sometimes nurses from Orlando Regional Medical Center (ORMC) and the Orlando Health UF Health Cancer Center also will call me and say, "Do you have some fiction books that my patient can read or some materials on this particular type of cancer you can bring?" Often, this information is either nutritional — or even financial — since we actually have a lot of information about the financial aspects of cancer. It's so important that while patients are in the hospital they can have this kind of information gathered specifically for them and shared with them. No other hospital in Central Florida offers this.
Seek out Resources
It's important for patients to ask for any information that their care team may have. Doctors and nurses are so focused on the physical side of your care and curing you that sometimes the emotional side of a diagnosis — whether that's dealing with stress or the financial impact of an illness — isn't discussed as frequently.
When it comes to this side of treatment, our counseling team is a big asset. We have counselors at the hospital and can request counselors to come in and talk to patients. Patients also can see a dietician or a nutritionist and request music therapy or pet therapy.
However, with a lot of these services, unless someone knows about them, they can't request them. So, we're working hard every day to share this information with patients and let them know what resources are available, whether that means meeting people in-person or reminding them that all these details can be found in the new patient booklet we give to every patient who is here for cancer treatment.
But it's also crucial for patients and their caregivers not to be afraid to ask for information. Don't hesitate to ask your nurse or doctor about what services the hospital offers that you can take advantage of. Hospital staff juggle a lot when it comes to patient care, so discussing your course of treatment may be more top of mind than informing you about music therapy. However, a simple question can serve as a reminder for them, and they'll be glad to point you in the direction of resources that might help you make the most of your stay.
As a patient, it can be really daunting to be in the hospital. But our care team and support staff are here to make your experience as positive as possible. As a consumer health librarian, I take great pride in helping patients find valuable information that makes them feel more empowered to be their own health advocate or to handle a serious diagnosis. The therapeutic resources we provide also help patients who may have an extended hospital stay to get treatment for an ongoing illness. The bottom line is that we're here to help you along your healthcare journey, so never be afraid to ask for anything you need.
For more information on the resources available to patients, please visit our website for more details.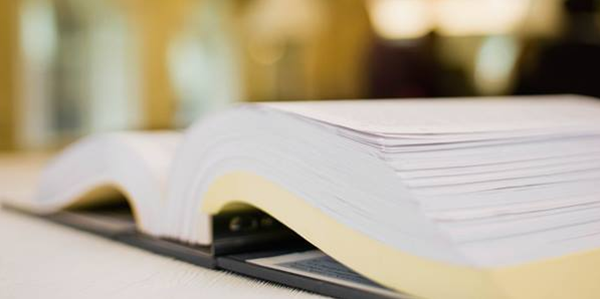 Are you interested in learning more about our library resources and services?
The Clifford E. Graese Community Health Library offers patients and visitors a place to find health information and research assistance in a welcoming and comfortable environment. In addition to free brochures and booklets on a wide range of health topics, medical librarians will help patients find quality online resources that they can use to help them further understand a health condition, disease, drug or treatment.

Learn More Here