Orlando Health Hospitals Excel at Patient Safety and Quality
Excellence recognized by national patient safety and quality organization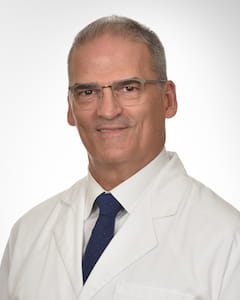 Orlando, FL (May 10, 2022) – Orlando Health hospitals have been recognized for their excellence in keeping patients safe and providing quality care. The Leapfrog Group, a national independent organization that's committed to healthcare quality and patient safety has released its spring 2022 safety grades in which all Orlando Health legacy hospitals received A grades: Orlando Health Dr. P. Phillips Hospital, Orlando Health Orlando Regional Medical Center, Orlando Health South Seminole Hospital, Orlando Health – Health Central Hospital and Orlando Health South Lake Hospital, which with this current grading period, has now received its eighth consecutive A grade.
"While we are pleased to receive this recognition by the Leapfrog Group, what's most important to us is ensuring that our patients receive safe, high-quality healthcare," said George Ralls, MD, chief medical officer for Orlando Health. "When it comes to safe processes and quality outcomes for our patients, Orlando Health's initiatives are focused, deliberate and progressively more advanced."
All Orlando Health hospitals have implemented medication bar code technology and computer physician order entry systems, technologies which are highly effective at ensuring correct administration of medication. All hospitals have also adopted EPIC, the most widely-used and comprehensive health records (CHR) system, to help streamline health data and care delivery for patients and clinicians.
"As our healthcare system continues to grow its footprint across Florida and the southeastern United States, our focus will be on reaching and maintaining in our new facilities the high levels of patient safety and quality currently achieved in our legacy hospitals," adds Dr. Ralls.
Due to the lag in data capture and reporting by national hospital rating services such as The Leapfrog Group, two recent additions to the Orlando Health family – Orlando Health St. Cloud Hospital and Bayfront Health St. Petersburg received C grades this rating period. They will not be 100 percent free of previous owners' data until at least 2023, and in some cases 2026.
EDITORS NOTE: Pediatric and specialty hospitals such as Orlando Health Arnold Palmer Hospital for Children and Orlando Health Winnie Palmer Hospital for Women & Babies are not included in Leapfrog's grading process.
About Orlando Health
Orlando Health, headquartered in Orlando, Florida, is a not-for-profit healthcare organization with $8 billion of assets under management that serves the southeastern United States.
Founded more than 100 years ago, the healthcare system is recognized around the world for Central Florida's only pediatric and adult Level One Trauma program as well as the only state-accredited Level Two Adult Trauma Center in the St. Petersburg region. It is the home of the nation's largest neonatal intensive care unit under one roof, the only system in the southeast to offer open fetal surgery to repair the most severe forms of spina bifida, the site of an Olympic athlete training facility and operator of one of the largest and highest performing clinically integrated networks in the region. Orlando Health has pioneered life-changing medical research and its Graduate Medical Education program hosts more than 350 residents and fellows. The 3,200-bed system includes 10 award-winning hospitals, 9 hospital based ERs, and 7 free-standing emergency rooms; rehabilitation services, cancer and heart institutes, imaging and laboratory services, wound care centers, physician offices for adults and pediatrics, skilled nursing facilities, an in-patient behavioral health facility, home healthcare services in partnership with LHC Group, and urgent care centers in partnership with FastMed Urgent Care. More than 4,200 physicians, representing more than 100 medical specialties and subspecialties have privileges across the Orlando Health system, which employs more than 23,000 team members. In FY21, Orlando Health served more than 160,000 inpatients and 3.6 million outpatients. During that same time period, Orlando Health provided approximately $648 million in total value to the communities it serves in the form of charity care, community benefit programs and services, community building activities and more. Additional information can be found at http://www.orlandohealth.com, or follow us on LinkedIn, Facebook, Instagram and Twitter @orlandohealth.