The 84-bed hospital in Osceola County, Florida will have a new COO and CQO
St. Cloud, FL (April 19, 2021) – Orlando Health St. Cloud Hospital announced the appointment of a new chief operating officer (COO) and chief quality officer (CQO) to strengthen clinical operations and innovation, as well as support a culture of continuous improvement. Both executive leaders will report directly to the president of the hospital, Ohme Entin.
"These are key roles as they are integral in helping us execute on our mission to deliver the highest quality of care," Ms. Entin said. "These individuals are accomplished leaders who I'm confident will excel in their respective areas."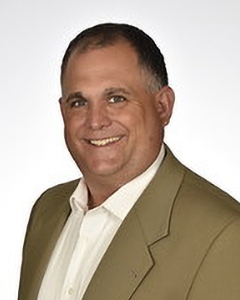 Marc Lillis assumed the role of COO on April 19. Mr. Lillis is a seasoned health care executive with over 15 years of experience in leading hospital operations. The new role is a promotion for Mr. Lillis who was previously an allied health and support services administrator at Orlando Health – Health Central Hospital.
During his tenure at Orlando Health - Health Central, Mr. Lillis was responsible for overseeing the daily operations of the hospital including new construction projects. He also served as administrator of support services from 2016 to 2018 and before that director of supply chain from 2010 to 2016.
Prior to joining Orlando Health, Mr. Lillis held various leadership roles at Valley View Hospital in Glenwood Springs, Colorado. He earned a Bachelor of Science in Marketing, specializing in supply chain management from Florida State University, and an MBA from Western Governors University.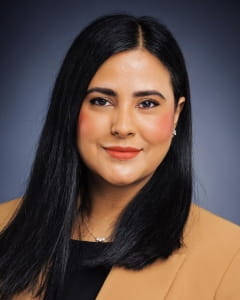 Aparna Sharma, MD, will be the hospital's new CQO beginning April 26. Dr. Sharma brings outstanding clinical expertise with internal medicine and research experience, as well as quality leadership excellence to this role. Previously, she was based at Orlando Health Dr. P. Philips Hospital where she served on the medical staff as physician advisor.
Dr. Sharma worked at Northwell Health Glen Cove Hospital in New York for six years. There she completed Six Sigma training and launched a process improvement project, successfully improving the hospital's discharge efficiency. She also led a sepsis task force to improve care and was a member of the response team for specialized training for infectious disease outbreaks.
She earned a Bachelor of Science from Georgetown University, and a Master of Public Health from George Washington University in Washington, D.C. Dr. Sharma earned her medical degree from New York Medical College and completed an internal medicine residency at Georgetown University Hospital. She has completed a National Cancer Institute internship on cell biology and a research fellowship at the National Institute of Neurological Disorders and Stroke in Washington, D.C. During her time in that city, she was an Americorps volunteer managing a medical clinic that served an at-risk patient population.
About Orlando Health:
Orlando Health, headquartered in Orlando, Florida, is a not-for-profit healthcare organization with $7.1 billion of assets under management that serves the southeastern United States.
Founded more than 100 years ago, the healthcare system is recognized around the world for its pediatric and adult Level One Trauma program as well as the only state-accredited Level Two Adult Trauma Center in Pinellas County. It is the home of the nation's largest neonatal intensive care unit under one roof, the only system in the southeast to offer open fetal surgery to repair the most severe forms of spina bifida, the site of an Olympic athlete training facility and operator of one of the largest and highest performing clinically integrated networks in the region. Orlando Health is a statutory teaching system that pioneers life-changing medical research. The 3,200-bed system includes 15 wholly-owned hospitals and emergency departments; rehabilitation services, cancer and heart institutes, imaging and laboratory services, wound care centers, physician offices for adults and pediatrics, skilled nursing facilities, an in-patient behavioral health facility, home healthcare services in partnership with LHC Group, and urgent care centers in partnership with CareSpot Urgent Care. Nearly 4,200 physicians, representing more than 80 medical specialties and subspecialties have privileges across the Orlando Health system, which employs nearly 22,000 team members. In FY20, Orlando Health served nearly 150,000 inpatients and nearly 3.1 million outpatients. During that same time period, Orlando Health provided approximately $760 million in total value to the communities it serves in the form of charity care, community benefit programs and services, community building activities and more. Additional information can be found at http://www.orlandohealth.com, or follow us on LinkedIn, Facebook, Instagram and Twitter @orlandohealth.