Facility includes primary and specialty physician practices, a walk-in clinic and outpatient lab
St. Cloud, FL (July 28, 2020) – The Orlando Health Medical Pavilion – St. Cloud located on the corner of U.S. Highway 192 and Budinger Avenue is now officially opened to the public.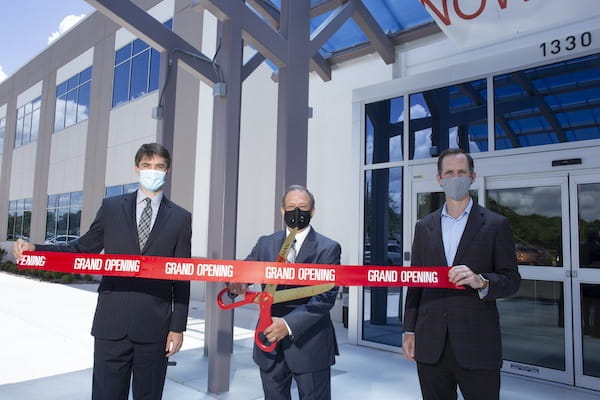 A ribbon cutting ceremony was held on Monday, July 27 with Brent Burish, president of Orlando Health St. Cloud Hospital; Thibaut van Marcke, senior vice president, Orlando Health Southeast Region, and president of Orlando Health Dr. P. Phillips Hospital; and Mayor Nathan Blackwell, City of St. Cloud to unveil the new facility.
"This is truly an exciting time for Orlando Health St. Cloud Hospital," said Mr. Burish. "As more of our neighbors choose Orlando Health St. Cloud, we're continuing to invest in services that advance care and better our community's health. The specialty services inside this medical pavilion will make it easier for our patients to manage their healthcare closer to home."
The 50,000 square feet, two-story building on the hospital's campus comprises the St. Cloud Medical Group physician practices, which includes both specialty care practices and primary care offices. Ancillary hospital departments have also moved into the new space, which features space for private retail, new outpatient services, and private physician offices.
By late August 2020, a walk-in clinic will open with extended hours to provide medical services for minor or acute illness. An outpatient lab is set to open at the same time.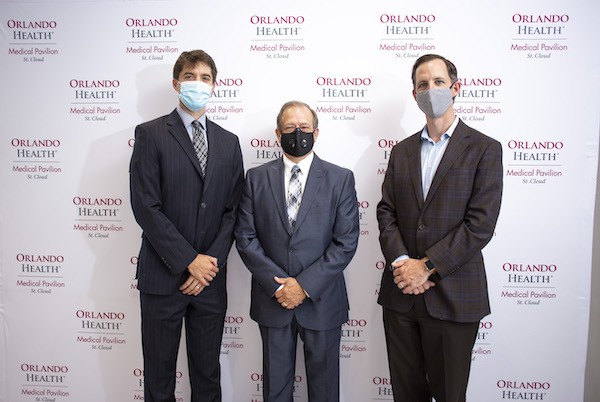 Mr. van Marcke stated Orlando Health is committed to providing superior care to patients across Central Florida. "Our goal is to plan for the future and to make healthcare more accessible throughout Central Florida. This new medical pavilion is a key touchpoint that will help us improve experience and outcomes for our patients in St. Cloud and Osceola County," he said.
Florida-based Catalyst Healthcare Real Estate developed the new medical pavilion. The facility was built with input from the City of St. Cloud to become part of the city's Medical Arts District designation.
"We are excited to finally welcome this new facility to St. Cloud as it will expand access to high-quality healthcare to families and other individuals within our community," added Mayor Blackwell. "I am certain that the Orlando Health Medical Pavilion – St. Cloud will become an integral part of our healthcare ecosystem."
About Orlando Health
Orlando Health is a not-for-profit healthcare organization with $6.2 billion of assets under management. The system spans nine Florida counties with nearly 450 locations that include 13 wholly-owned hospitals and emergency departments; rehabilitation services, cancer centers, heart institutes, imaging and laboratory services, wound care centers, more than 300 physician offices for adults and pediatrics, and 11 urgent care centers in partnership with CareSpot Urgent Care. In FY18, Orlando Health served approximately 167,000 inpatients, more than 2.7 million outpatients, and more than 20,000 international patients. The organization is home to the area's only Level One Trauma Centers for adults and pediatrics, and is a statutory teaching hospital system that offers both specialty and community hospitals. Nearly 3,600 physicians have privileges across the system, which is also one of the area's largest employers with nearly 20,500 employees. Additionally, Orlando Health provides more than $620 million in total value to the community in the form of charity care, community benefit programs and services, community building activities and more. Additional information can be found at www.orlandohealth.com.