View All Articles
Setting SMART Goals Can Help You Achieve Your Biggest Challenges
We have all set goals for ourselves at some point in time. We think about our life goals, career goals, and family goals. Have you ever made goals for yourself when it comes to your health? Maybe you want to be more active? Make better dietary choices?
When it comes to goal setting, it is important to avoid becoming overwhelmed. Let's say you do not currently exercise, and you decide to make a goal that you will run for 45 minutes, 7 days per week. How realistic is that? If that goal is changed to walking for 30 minutes on Monday, Wednesday, and Friday, does that seem more manageable? The same applies to changing your eating habits. Perhaps your family does not eat any green vegetables at dinner right now. Rather than saying your family is going to eat green vegetables every day, make that more specific. This goal could be reformatted into something such as 'I will incorporate broccoli into my family's dinner meal twice this week.' When you set overarching goals for yourself, and you don't attain them right away, you often feel discouraged. Usually, this is when most people tend to give up.
SMART goals are more specific and effective than vague, general goals. What does SMART stand for?
Specific
Measurable
Attainable
Realistic
Timely
If you are trying to improve your eating habits, what is something that you know you can improve upon this week? Short-term, manageable, SMART goals are key when it comes to changing your eating habits. The alternative leads to becoming overwhelmed by trying to change too much at one time and setting unreasonable expectations. Our minds tend to focus on the long-term, rather than the short-term. For example, someone might set a goal, such as losing 30 pounds by the end of the year. While this is a great goal, the journey to achieve this goal is just as important as the destination. How will you start the process? If you are not a regular breakfast eater, could that be the focus for your first SMART goal? Could you, realistically, eat breakfast at least 3 days this coming week?
When a novice runner is training for a marathon, he or she is not running the full 26.2 miles in the first week. Nobody would realistically expect that to happen. Be patient with yourself.
Statistics show that people are more likely to achieve their goals when they write them down. Keep a goal journal for yourself and write down the SMART goal you have set for yourself this week.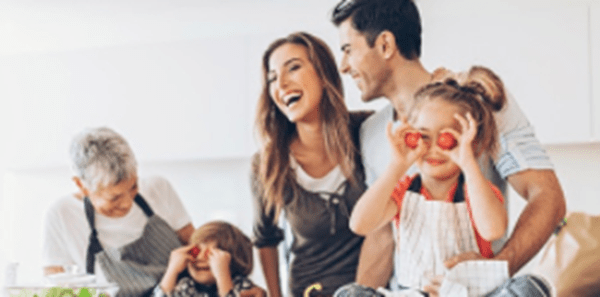 We Build Relationships
We believe that maintaining a healthy lifestyle is the key to living a longer, healthier life. Orlando Health Physicians strive to build a relationship with each patient. Request an appointment with one of our primary care physicians with offices located throughout Central Florida.
Schedule an Appointment