View All Articles
Why Our Joint Commission Gold Seal of Approval Means Better Care for You
About 7 million Americans have undergone total hip and knee replacement.
As technology has advanced, these surgeries have become more common, giving patients with arthritis in their joints and other ailments a better quality of life.
But even with advances in surgical techniques, where you seek care is just as critical to the outcome you experience after treatment.
Our hospitals take pride in implementing a multidisciplinary approach in which surgeons, physical therapists, registered nurses and care coordinators all work together as part of each patient's care team. This means making sure you are prepared for surgery, and striving to give you care that is personalized to your condition and treatment needs. Research has found that this type of approach to care increases the likelihood you'll have the best healthcare outcome.
The dedication to giving patients the highest quality care possible was recently recognized with the Gold Seal of Approval from the Joint Commission, the country's oldest and largest accrediting body in health care. Dr. Phillips Hospital joined Health Central Hospital in receiving an accreditation for their Total Hip and Total Knee Replacement Programs. In order to receive the accreditation, the hospitals underwent a thorough onsite review where Joint Commission experts evaluated compliance with advanced disease-specific care standards, transitions of care for total joint replacement patients and total hip and total knee replacement requirements, such as orthopedic consultation, pre-operative, intraoperative and post-surgical orthopedic surgeon follow-up care.
The metrics included an evaluation on inpatient and outpatient (same-day) surgeries, as well as those performed in an ambulatory care setting. The hospitals were graded on how well patients were educated during each phase of their care; how team members worked with patients to make decisions about their care, including roles, procedures and medications; and how consistently team members communicated and collaborated with all the health care providers on each patient's care team before, during and after the treatment process.
This certification means that when you come to us for a total hip and knee replacement, you can expect high quality care, and equally important, a high level of patient safety. This gives you the best chance for a sustainable, long-term recovery after surgery and better outcomes, such as no complications, increased mobility and relief from pain.
"In achieving Joint Commission Gold Seal certification, Dr. P. Phillips Hospital has demonstrated an exceptional level of care for patients that require knee or hip replacement. This accomplishment reflects the skill and commitment of our team as we continue to build on our culture of excellence," said Jami L. Smith, MSN, RN-BC, ONC, CMSRN, Orthopedic Clinical Coordinator.


When someone needs a total hip or total knee replacement, undergoing surgery can be intimidating. But having a skilled care team on your side that is focused on patient safety can make you more comfortable with the treatment process. Our goal with every patient that comes to us for help is to improve the quality of life they had before surgery. Receiving the Gold Seal of Approval from the Joint Commission is huge honor, but it means even more for you — the patients we serve every day — because it shows that when you come to us for care you're in the best and safest hands possible.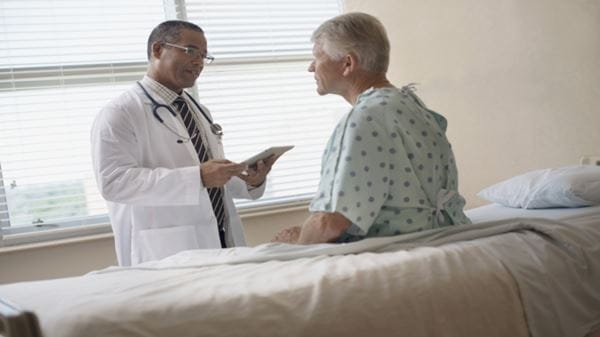 Are you interested in learning more about our specialized orthopedic treatment?
Our doctors will assess your condition by using the latest scanning technology and then prepare a treatment and rehabilitation plan that will address your specific needs. Find your doctor from more than 2,000 specialty and primary care physicians with offices located throughout greater Orlando.
Request an Appointment Today