View All Articles
Winnie Palmer Recognized for Excellence in Perinatal Care
Our hospital always has focused on giving patients the best care possible, and now all our efforts have been recognized with the highest level of recognition for excellence for mother and baby care.
Winnie Palmer Hospital recently became certified in perinatal care by the Joint Commission, the country's oldest and largest accrediting body in healthcare. The Joint Commission's perinatal care program measures aspects of perinatal care that are critical to improving and maintaining the care and health of newborns and moms.
During a two-day survey, team members from the Joint Commission evaluated our perinatal services, including everything from prenatal visits through postpartum care. It was an intensive process than examined every service we provide to patients through the whole continuum of care, including labor and delivery, emergency services, our well baby and NICU nurseries and even up to the point where moms receive their first postpartum visit. The evaluation also focused on early identification of high-risk pregnancies and birth, the management of mothers or newborns who have unanticipated risk factors and the education and information we provide to patients, including support groups and breastfeeding classes.
Our certification means that we meet and exceed all these quality standards. Our hospital is the first and only health care facility in Orlando certified in perinatal care (the next nearest hospital with this designation is Halifax Health in Daytona). We're also proud to join a list of more than 30 hospitals in the country with this certification.
But more than anything, we're honored to provide excellent care to our patients — something we were doing even before we received this national recognition. Our certification shows that safety and quality are our main focus and that we're dedicated to ensuring patients receive the highest level of care possible. For patients, this will have a measurable and significant impact and will assist in reducing potential maternal and infant mortality and morbidity complications. It also means a reduction in costs associated with lengthy hospital stays due to pregnancy and neonatal complications.
Our goal is to ensure both mom and baby get quality care, whether you have a normal or high-risk pregnancy. This certification illustrates that Winnie Palmer has — and will continue — to achieve this mission and provide Central Florida moms and newborns with the care they've come to expect.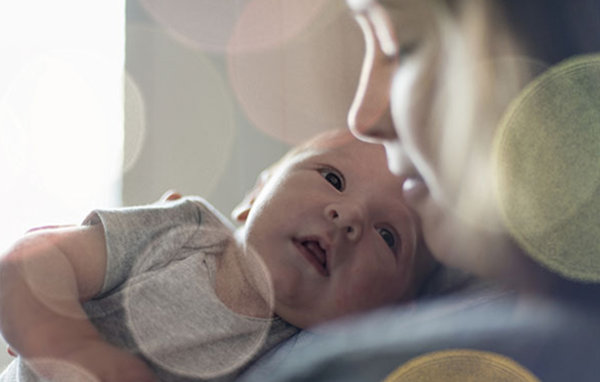 Would you like to learn more about Orlando Health's Winnie Palmer Hospital for Women & Babies?
Winnie Palmer Hospital for Women & Babies is dedicated exclusively to the unique healthcare needs of women and babies in a caring, family-centered environment. An extraordinary Orlando Health facility, we are home to leading physicians, surgeons and specialists, as well as one of the nation's largest and most successful neonatal intensive care units. Our physicians provide specialized care that covers all facets of women's health, from comprehensive gynecological services and minimally invasive surgeries to obstetrics and high-risk pregnancies and births.

Learn More Now