View All Articles
Yellow Fever Vaccine Shortage Update – What You Need To Know
Yellow fever is a serious, potentially deadly viral infection transmitted by mosquitos. This disease is most prevalent in certain parts of Africa and South America.
In late April, the Centers for Disease Control & Prevention (CDC) announced a current and projected shortage of the yellow fever vaccine, YF- VAX®, due to a manufacturing problem with Sanofi Pasteur, the country's only supplier of the vaccine. Sanofi Pasteur is closing its current U.S. facility and plans to open a new facility in mid-2018. It was estimated that by mid-2017, the vaccine's supply would be exhausted in the U.S.
Why is this important to U.S. travelers?
If you are planning a trip overseas, especially to countries in Africa or South America, the yellow fever vaccine could be recommended or it could be required for entry into some countries. An important step in planning for international travel is getting the appropriate vaccinations.
How are health officials trying to correct this problem?
The CDC and the Federal Drug Administration (FDA) have implemented a plan to import a replacement vaccine called Stamaril, which is manufactured by Sanofi Pasteur in France. Stamaril has been made available under an investigational new drug program. However, it is not a new vaccine. It has been around for many years, is licensed in over 70 countries and is the equivalent of YF- VAX® with similar safety and protective levels.
There are over 4,000 travel medicine clinics in the U.S. Of those clinics, only 252 of the larger clinics that administer over 250 doses of yellow fever vaccine per month have been designated as Stamaril providers. You can find their locations on the CDC website.
What to do if you plan to travel to endemic countries
First, it's important to know if you will be at risk for yellow fever in your chosen destination. You can do this by checking the CDC website.
If you find it difficult to navigate the website, or would rather just talk with someone, we encourage you to call our organization, Health Service for Travelers at Orlando Health at 407-649-6821.
We will be happy to give you this information. If you haven't seen a travel medicine provider, we encourage you to schedule an appointment. At your appointment, we'll evaluate your personal health history and your chosen type of travel (leisure, adventure, mission or business, etc.). We will provide counseling on food and waterborne illnesses, use of good insect precautions to prevent insect borne diseases and talk about destination-specific issues such as traveler's diarrhea, high altitude illness and motion sickness.
We will also evaluate malaria risks, provide prescriptions and recommend destination-specific vaccinations. Based on our recommendations, you then can make an informed choice of which vaccines to take. If we recommend the yellow fever vaccine or if it's required, you will be referred to one of the larger clinics designated by the CDC to obtain the YF vaccine or Stamaril.
Taking all these precautions will help you plan ahead for a safe and healthy trip.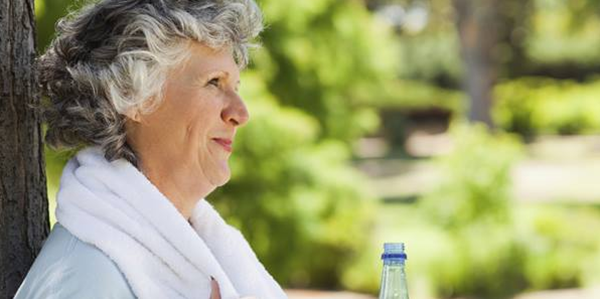 Learn more about our Health Services for Travelers
Health Service for Travelers extends the mission of Orlando Health: to improve the health and quality of life of the individuals and communities we serve. In our case, we provide vaccinations to protect travelers, students, government employees, medical professionals and any individual or group at risk of exposure, from dangerous diseases that can have life-threatening side effects. We are proud to bring such an essential service to the community.

Request an Appointment Today