View All Articles
Hospital Ratings: Behind the Numbers
With their wealth of statistics and unfamiliar terms, hospital ratings can be a complicated web for healthcare consumers to untangle. So, when it's time to decide where you want to have a non-emergency surgery or treatment performed, you might be inclined to simply go wherever your doctor recommends. However, depending on your health insurance, you may have multiple hospitals to choose from.
So how do you approach such a decision? This is where the hospital rating systems can help. First, there are quite literally hundreds of organizations ranking hospitals, so it's important to know which ones to focus on.
Three of the most reliable and trusted hospital-ranking organizations are U.S. News & World Report, the Centers for Medicare & Medicaid Services (CMS) and The Leapfrog Group. Each of these programs has a longstanding history of providing rankings that are trusted and, most importantly, can help consumers make more-informed healthcare decisions.
About the Ranking Systems
Although they differ somewhat in their focus and the weight given to varying factors, all three take a comprehensive approach to their evaluations. Their shared purpose is to provide information to consumers. So they do their research and base their ratings on facts, not just reputation or hearsay.
U.S. News & World Report
Nearly two million patients per year check into hospitals for surgery or special care that may pose extraordinary technical challenges or high risk of death or harm due to age, physical condition or existing conditions, according to U.S. News. In these cases, the skills and experience of the hospital's clinical staff make a substantial difference in patient outcomes. The U.S. News rankings strive to convey these hospitals' capabilities so healthcare consumers can make more-informed decisions.
How They Ranked Orlando Health
Orlando Health Orlando Regional Medical Center was ranked as the best regional hospital in the Orlando area and number four in Florida for 2017–2018. To designate a hospital as a regional best, U.S. News looks for top scores in at least three out of nine common hospital procedures and conditions. Orlando Health ORMC received high-performing ratings in all nine of the common procedures, which include hip replacement and heart failure. Only 47 other adult hospitals earned similar scores, which places Orlando Health ORMC among the top one percent in the nation.
According to U.S. News, an overall rating of high-performing indicates a hospital is significantly better than the national average in a given procedure or condition. These ratings were based on publicly available data from CMS, including patient-experience surveys.
Additionally, Orlando Health Arnold Palmer Hospital for Children was ranked among the nation's top 50 children's hospitals for five pediatric specialties in 2017—2018. This is the eighth year in a row that Orlando Health Arnold Palmer has earned recognition as a top hospital from U.S. News. Its highest-rated children's specialties are: cardiology and heart surgery, diabetes and endocrinology, orthopedics, pulmonology and urology. For families of children with rare or life-threatening illnesses, the rankings are a tool to help find the best medical care.
The Centers for Medicare & Medicaid Services (CMS)
CMS provides hospital rankings under its Hospital Compare program, which collects information about the quality of care at more than 4,000 hospitals in the U.S. Its goal is to provide information that helps consumers make decisions about which hospital to choose when in need of care, while encouraging hospitals to provide the highest-quality care possible.
Hospital Compare assigns from one to five stars, with more stars indicating better quality.The most common rating among all hospitals is three stars, reflecting the average. Hospital Compare evaluates hospitals on up to 57 quality measures that span seven areas, including safety, readmission and patient experience.
How They Ranked Orlando Health
Hospital Compare gave Orlando Health four stars, the highest rating of any hospital in Central Florida.
The Leapfrog Group
A not-for-profit, patient-advocacy organization, The Leapfrog Group, focuses on ensuring public access to quality and safety information from every hospital in the U.S. Their annual Leapfrog Hospital Survey is an evidence-based tool that more than 1,800 hospitals participate in voluntarily, evaluating facilities on safety, quality and affordability.
The goal of this survey, which was created more than a decade ago, is to inform healthcare consumers about hospital safety and quality, assigning a letter grade based on 27 safety measures, with "A" being the highest grade possible. Currently, only adult acute-care hospitals are eligible to participate in the Safety Grades program.
How They Ranked Orlando Health
The Leapfrog Survey assigned straight A Safety Grades to Orlando Health's adult hospitals — Orlando Health ORMC, Orlando Health Dr. P. Phillips Hospital, Orlando Health – Health Central Hospital, Orlando Health South Seminole Hospital, Orlando Health South Lake Hospital and Lakeland Regional Medical Center.
In addition, The Leapfrog Group recognized four Orlando Health facilities with Top Hospital designations, which are widely cited as among the nation's most competitive quality awards. Fewer than six percent of U.S. hospitals receive this recognition, including:
Orlando Health Arnold Palmer, one of 10 to earn a Top Children's Hospital designation.
Orlando Health ORMC and Orlando Health Winnie Palmer Hospital for Women & Babies, among only 36 to be named a Top Teaching Hospital.
Orlando Health Dr. P. Phillips, one of 45 recognized as a Top General Hospital.
At Orlando Health, we encourage you to explore these ratings online for yourself, so you can have a deeper understanding of how your local hospitals are rated. With this knowledge, you'll be able to have a more informed conversation with your doctor about your ongoing treatment.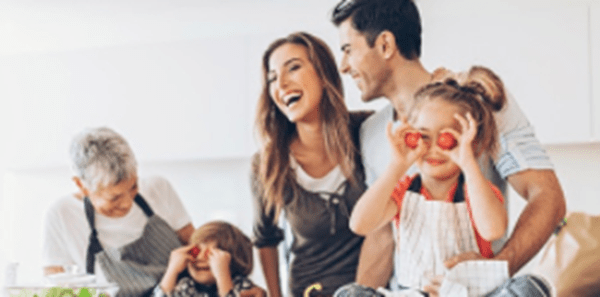 We Build Relationships
We believe that maintaining a healthy lifestyle is the key to living a longer, healthier life. Orlando Health Physicians strive to build a relationship with each patient. Request an appointment with one of our primary care physicians with offices located throughout Central Florida.
Schedule an Appointment