Step 1: Install Microsoft Teams from the Apple App Store. You will not need to open the Microsoft Teams application any time prior to your scheduled virtual visit, but you will need to have it downloaded and installed.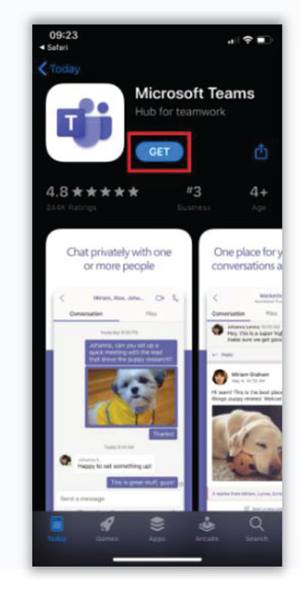 Step 2: 15 minutes before your scheduled appointment, open the original confirmation email and click on the Join Teams meeting link.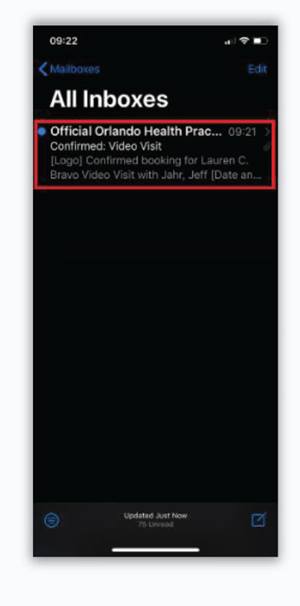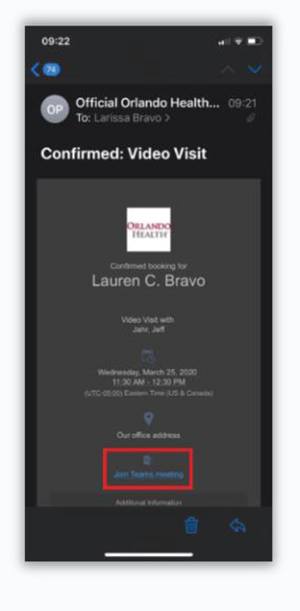 Step 3: You may be prompted to Open this page in "Teams"? tap Open. Tap Join as a guest, type in your first and last name and then tap Join meeting.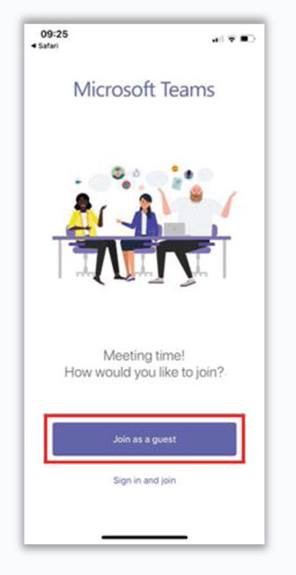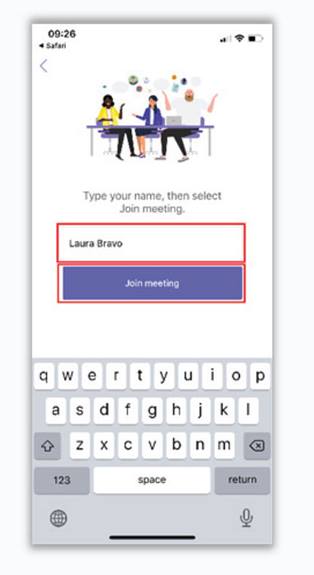 Step 4: When prompted for allowing Teams to access your microphone and camera, tap OK.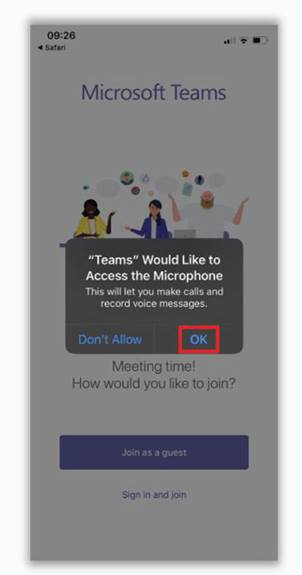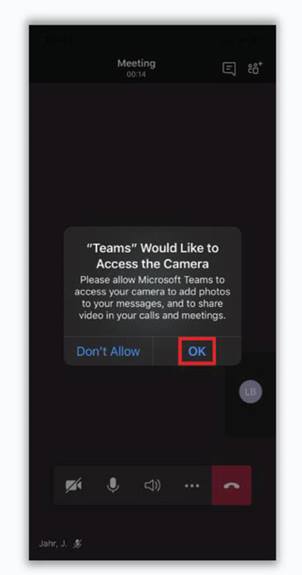 Step 5: When you join the Teams virtual visit, you will be placed in a virtual waiting lobby. An Orlando Health team member will admit you to the virtual visit shortly.
Step 6: Please stay in the virtual lobby.
Step 7: Once you have been admitted into the virtual visit, you will see the live video stream from our Orlando Health team member, and they should be able to see you. If you are having any problems, you can quickly troubleshoot by checking the camera, microphone or speaker icons on the bottom of your screen.