Daniel Mihalic
Vice President, Corporate Growth Execution and Optimization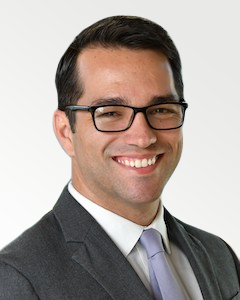 Daniel Mihalic is the vice president, corporate growth execution and optimization for Orlando Health. He works with physician and executive leaders to shape the organization's acquisition process and growth strategy. Daniel joined the organization in 2017 as the chief financial officer for Orlando Health Dr. P. Phillips Hospital with more than a decade of experience in financial modeling, analysis and management.
Previously, he held leadership positions with Florida Hospital Memorial Medical Center in Daytona Beach and North Florida Regional Medical Center in Gainesville. His responsibilities included management of hospital operational and capital budget processes, and oversight of accounting, patient access and clinical document improvement. Daniel was a member of North Florida Regional's Institutional Review Board and served as the ethics and compliance officer.
Daniel earned a bachelor's degree in economics from the University of Central Florida and an MBA from the Crummer Graduate School of Business at Rollins College. He previously served on the board of Lighthouse Works!, a nonprofit serving the area's adults and children with low vision and blindness.