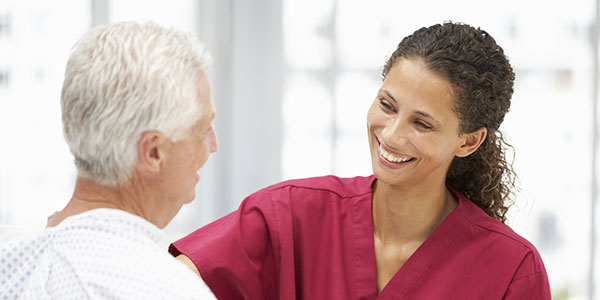 Orlando Health offers advanced, comprehensive wound care at several Orlando Health Wound Healing Center locations throughout central and west-central Florida. Our conveniently located hospital-based outpatient facilities are staffed by highly skilled teams of physicians, nurses, therapists and technologists who specialize in treating and healing wounds.
We focus on evidence-based medicine, with a unique interdisciplinary approach to care and utilizing the most up-to-date technology. This allows us to heal chronic wounds caused by many conditions, including complications from diabetes and vascular disorders, pressure injuries, and previous traumatic injuries.
We treat acute and chronic wounds of all kinds, including:
Arterial/ischemic wounds
Bites
Cancer
Diabetic/neuropathic ulcers
Minor burns
Pressure injuries
Radiation dermatitis/irradiated skin damage
Surgical wounds
Trauma
Venous insufficiency wounds
Wounds requiring lymphedema therapy
Following a full assessment from our team of experts, you will receive a wound treatment program customized for your specific care needs to achieve optimal healing.
Our range of services includes:
Infection control, with MolecuLight diagnostic imaging for detection of bacteria
Hyperbaric oxygen therapy (HBO)
Negative pressure wound therapy
Full line of skin substitutes for application
Lower extremity compression wraps
Offloading with total contact casting
Exudate management
Advanced wound dressings