Request an Appointment
Request an Appointment
We're committed to providing the best care in Florida. Request an appointment with one of our neurosurgery specialists. Our staff will follow up with you to confirm the appointment time, location and date.
Orlando Health Physicians Neurosurgery Group
This highly specialized practice is the first of its kind to offer expedited care for neurosurgery patients. We will take your patient when you call – within 24 hours for urgent cases or within two days for non-urgent cases. At Orlando Health Physicians Neurosurgery Group, that's the rule, not the exception.
About Us
Neurosurgery is the branch of medicine that involves surgical treatment of diseases and injuries to the brain, spinal cord, peripheral nerves and arteries in the neck. Orlando Health offers a full range of neurosurgical services, including cerebrovascular surgery, radiosurgery, epilepsy treatment, spine and spinal cord surgery, pediatric neurosurgery, brain tumor surgery and the treatment of trigeminal neuralgia and hemifacial spasm. Our team of surgeons, nurse practitioners, support staff and rehabilitation therapists are committed to providing the most technically superb, compassionate and timely care.
Orlando Health gave me hope when I had almost none. I received life-changing surgery that took away my back pain and gave me my life back. I am so grateful.
Lisa
Patient of Dr. Robert Hirschl
Learn More
Neurosurgeon Dr. Jay Vachhani and the team at Orlando Health made sure I got the right kind of care when I needed it most.
Brucie
Patient of Dr. Jay Vachhani
Learn More
Downtown Orlando Referral
Submit a Physician Referral
Please download our form to submit a physician referral to our practice. Fax completed forms to 321.841.8185.
Neurological Surgery
Orlando Health Physicians Neurosurgery Group

View Physician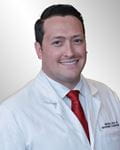 Neurological Surgery
Orlando Health Physicians Neurosurgery Group
Address:
89 W Copeland Dr
2nd Floor
Orlando, FL 32806
Phone:
321.841.7550
Fax:
321.841.8185
Hours:
Monday - Thursday 8:00 am - 5:00 pm, Friday 8:00 am - 2:00 pm

View Physician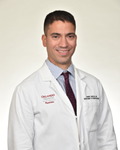 Neurological Surgery
Orlando Health Physicians Neurosurgery Group
Address:
89 W Copeland Ave
2nd Fl
Orlando, FL 32806
Phone:
321.841.7550

View Physician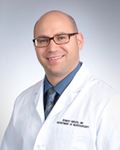 Neurological Surgery
Orlando Health Physicians Neurosurgery Group
Address:
89 W Copeland Dr
2nd Floor
Orlando, FL 32806
Phone:
321.841.7550
Fax:
321.841.8185
Hours:
Monday - Thursday 8:00 am - 5:00 pm, Friday 8:00 am - 2:00 pm

View Physician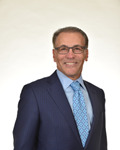 Neurological Surgery
Orlando Health Physicians Neurosurgery Group
Address:
22326 US Hwy 27
Leesburg, FL 34748
Phone:
321.842.0400
Fax:
321.842.0242

View Physician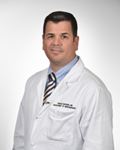 Neurological Surgery
Orlando Health Physicians Neurosurgery Group

View Physician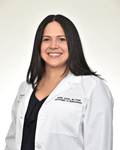 Neurological Surgery
Orlando Health Physicians Neurosurgery Group
Address:
89 W Copeland Dr
2nd Floor
Orlando, FL 32806
Phone:
321.841.7550
Fax:
321.841.8185
Hours:
Monday - Thursday 8:00 am - 5:00 pm, Friday 8:00 am - 2:00 pm

View Physician
Neurological Surgery
Orlando Health Physicians Neurosurgery Group

View Physician
Orlando
Orlando Health Physicians Neurosurgery Group
Address:
89 W Copeland Dr
2nd Floor
Orlando, FL 32806
Phone:
321.841.7550
Fax:
321.841.8185
Hours:
Monday - Thursday 8:00 am - 5:00 pm, Friday 8:00 am - 2:00 pm
Get Directions
Leesburg
Orlando Health South Lake Hospital Emergency Room and Medical Pavilion - Blue Cedar
Address:
22326 US Hwy 27
Leesburg, FL 34748
Phone:
321.842.0400
Fax:
321.842.0242
Get Directions