About the Hand and Wrist Team
Your hands and wrists are one of the most important areas of your body, as they allow you to perform all those essential day-to-day tasks that make life enjoyable. Some examples of this include tying your shoes to go for a walk or run, buttoning your shirt for a dinner out with friends or simply typing on your laptop while checking your email. Symptoms such as pain, numbness or stiffness can limit your ability to function while performing even simple tasks and can negatively affect your quality of life.
Our hand and wrist specialists here at the Orlando Health Jewett Orthopedic Institute are highly skilled in both non-operative and operative treatments for athletic injuries, acute trauma incidents, as well as chronic ailments for both pediatric and adult patients. We use the most up-to-date diagnostic tools to evaluate your condition to develop a personalized treatment plan for you or your family so that we can get everyone back to the activities they enjoy most. Our doctors are actively involved in research for the hand and wrist in order to stay on the cutting edge for the most advanced treatments for your condition. In addition, we also help train the next generation of orthopedic surgeons so that our colleagues will be able to provide exceptional care no matter what your hand or wrist problem may be.
Hand and Wrist Conditions We Treat
We care for a wide range of conditions and injuries affecting the hand and wrist, including:
Orthopedic Hand and Wrist Treatments We Offer
We offer the newest treatments for injuries or pain to the hand and wrist, including: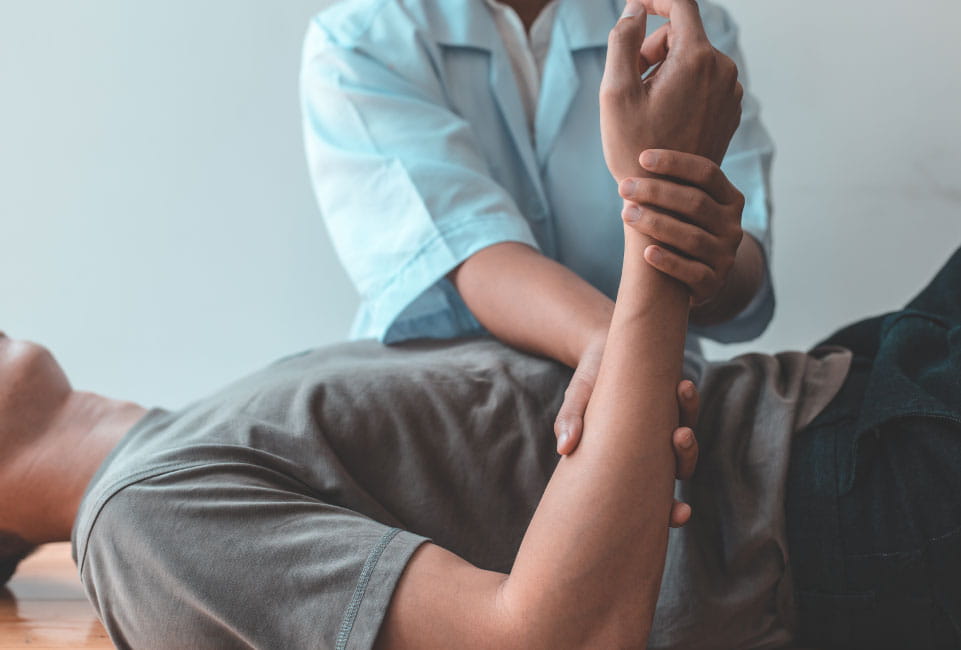 Meet the Hand and Wrist Team
When pain, numbness and tingling limit your ability to perform day-to-day activities, our hand and wrist specialists offer treatments that help restore movement, strength and ability.
More than a doctor. A mentor!
Dr. Lewellyn is such a phenomenal surgeon and such an amazing person. He has encouraged me to pursue orthopedic surgery as a career. Just to know that I could be a life changer the way that he changed my life has for sure motivated me.
Paula
Orthopedic Surgery Patient