About the Foot and Ankle Team
Foot and ankle problems can slow you down. Whether you have an injury, degenerative condition of the tendons or joints, or a congenital (present at birth) deformity, we can help get you back on the run.
At the Orlando Health Jewett Orthopedic Institute, our foot and ankle specialists offer the highest level of expertise and experience in surgical and nonsurgical treatments. We also conduct research and train the next generation of orthopedic specialists in our highly regarded residency and fellowship programs. We use the most up-to-date diagnostic tools to evaluate your condition, develop a personalized treatment plan and get you back to the activities you enjoy.
Foot and Ankle Conditions We Treat
We care for a wide range of conditions and injuries affecting the foot and ankle, including:
Orthopedic Foot and Ankle Treatments We Offer
We offer the newest treatments for ankle and foot pain and injuries, including: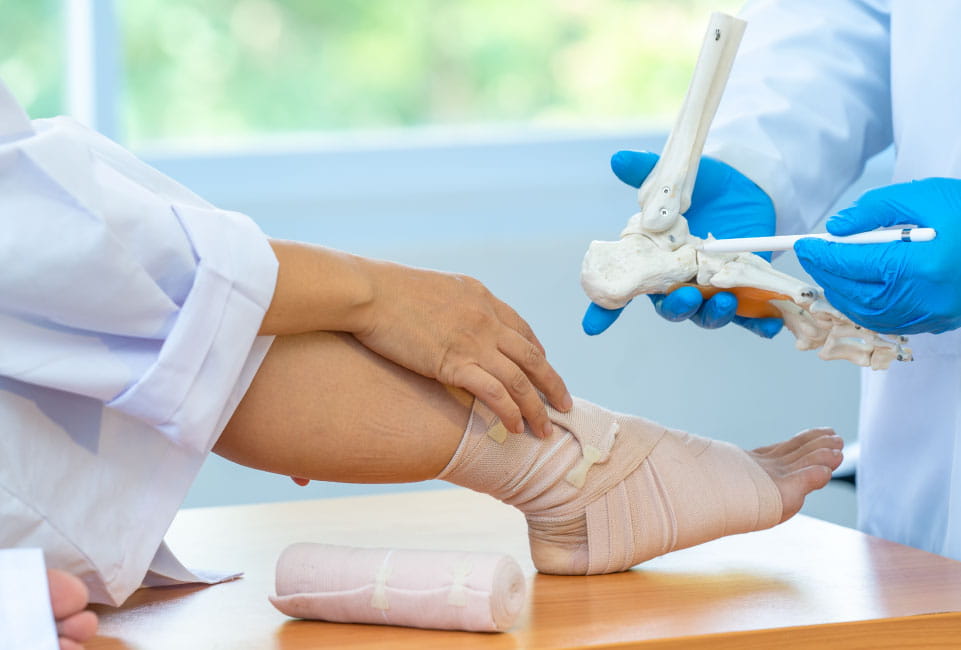 Meet the Foot and Ankle Team
Whether you have an injury, degenerative condition of the tendons or a congenital deformity present at birth, our experts can help get you back into action.
Foot Injuries Put Lives on Pause for Soccer Player and Busy Mom
Robin Jansson is a star defender for the Orlando City Soccer Club, thrilling thousands of screaming fans with every slide tackle and kick. Katie Erickson is a busy mom who is an executive at a Florida theme park – all while managing Type 1 diabetes. The two strangers with totally different lives had one thing in common: Foot injuries that threatened to derail their futures. Robin Jansson is an actual patient and paid endorsement.
Robin & Katie
Orthopedic Surgery Patients
I Choose Expert Orthopedics to Keep Dancing
Kelley danced her way through life until a foot injury threatened her career. But after taking a leap of faith at Orlando Health, she knew the orthopedic experts would put her on the right path to recovery. Learn why Kelley can once again perform amazing leaps and is teaching the next generation of dance.
Kelley
Orthopedic Surgery Patient