Lance Sewell
Senior Vice President, Orlando Health North Central Region; President, Orlando Health South Lake Hospital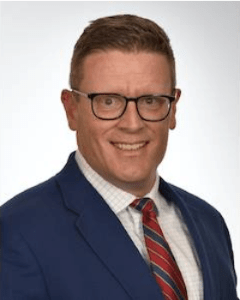 Lance Sewell provides leadership for Orlando Health South Lake Hospital's 180-acre campus, including 170 patient beds, an ambulatory surgery center, short-term rehabilitation facility and the National Training Center. He also provides oversight for the greater North Central region.
Since joining Orlando Health in 2006, Lance has successfully guided the community-based, non-profit organization through an ever-changing and challenging time for healthcare organizations. He served as chief financial officer at Orlando Health South Lake, as well as the financial liaison for the hospital's information systems. He has also led key ancillary departments, including accounting, health information management, patient business, materials management, care coordination, outpatient surgical services and three hospital-owned physician practices.
Lance is a certified public accountant and holds both a bachelor's degree and master's degree from Belmont University in Nashville. Heavily involved in the South Lake and Central Florida communities, Lance has served with the South Lake Rotary and Leadership Lake County. He is a member of the Healthcare Financial Management Association and the American College of Healthcare Executives. In addition to his professional associations, he has also served as past board chair for the Community Foundation of South Lake, past board chair of the South Lake Chamber of Commerce and a board member for New Beginnings of Central Florida.