Marc Lillis
Assistant Vice President, Orlando Health; Chief Operating Officer, Orlando Health St. Cloud Hospital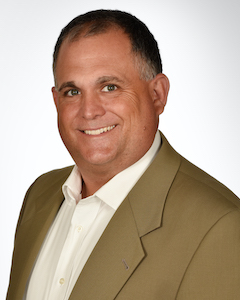 As chief operating officer for Orlando Health St. Cloud Hospital, Marc is responsible for operational strategies and leading development for the 84-bed, acute care hospital.
With more than 15 years of experience in healthcare leadership, Marc most recently served Orlando Health as allied health and support services administrator at Orlando Health – Health Central Hospital. In more than a decade with Orlando Health, he has managed daily operations, including new construction projects and supply chain management. He also distinguished himself in leadership roles at Valley View Hospital in Glenwood Springs, Colorado.
Marc earned an MBA from Western Governors University in Salt Lake City and a bachelor's degree from Florida State University.