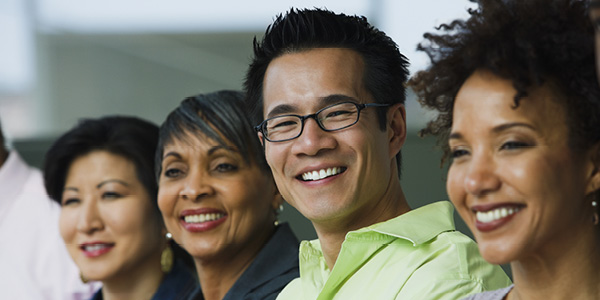 Over 100 years ago, Orlando Health made a promise to serve Central Florida as the area's total healthcare resource. In keeping with that promise and our current strategic vision that puts the patient first in everything we do, we are ever mindful of the importance of diversity and multicultural awareness. It stands as a corporate priority as we continue on our journey of developing a new model of care that will define the future of healthcare.
Orlando Health is committed to fostering an inclusive environment that values, respects and recognizes the diversity of our community, patients and families, physicians, and team members. We are proud to embrace diversity in all its forms, including race, ethnicity, culture, gender, gender identity, age, disability, national origin, sexual orientation, socioeconomic status and religion
Community Diversity
Orlando Health maintains a rich tradition of serving the community and promoting its cultural diversity. In addition to the many services we provide, including health fairs, screenings and wellness activities, we are proud of our relationship with more than 100 organizations in Central Florida that promote our commitment to cultural diversity and allow us to provide benefits beyond traditional healthcare programs. Orlando Health's Community Relations Department supports these numerous, diverse community affiliations and outreach programs.
Patient Diversity
As a leading healthcare provider, Orlando Health is continually striving to incorporate multicultural and diversity awareness into our patient care — making each and every patient experience the best experience possible, each and every time. Central Florida is home to a diverse cultural population as well as visitors from around the world, which is reflected in our patient population. Our Culture and Language Resources Department is a valuable resource for providing culturally competent care for all of our patients and guests.