Angela Jernigan
Assistant Vice President, Orlando Health; Chief Financial Officer, Orlando Health Jewett Orthopedic Institute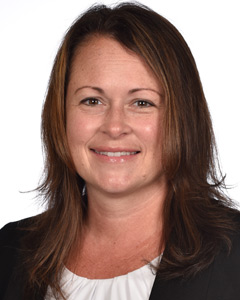 Angela "Angie" Jernigan is responsible for providing financial leadership and strategic oversight for Orlando Health Jewett Orthopedic Institute's hospital, ambulatory surgical centers and physician services. Her strong leadership experience will prove valuable in partnering with other organization leaders and physicians to further the development of the Orlando Health Jewett Orthopedic Institute.
Since joining Orlando Health 12 years ago, Angie has held progressive finance leadership positions in various areas of the system. Prior to joining Orlando Health, she was with Ernst & Young for eight years.
Angie earned a bachelor's degree in accounting and finance as well as a master's in accounting from Florida State University in Tallahassee.
She cherishes time spent with her husband, Lee, and their two children, Maddy and Connor.