Jamal Hakim, MD
Chief Physician Officer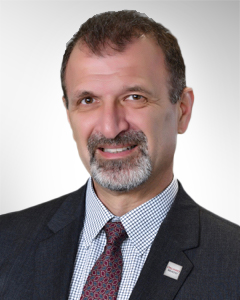 As chief physician officer, Jamal Hakim, MD, oversees the physician enterprise, clinical program development, and quality activities that help make Orlando Health a top healthcare performer. He focuses on building strong physician relationships to provide unmatched care and customer service to our patients. Jamal also is responsible for our growing ambulatory division.
Jamal has served Orlando Health in various capacities since 1991, including COO from 2016 to 2023, chief of staff, and interim president and CEO from 2013 to 2015. In 2011, he was appointed the organization's first chief of quality and clinical transformation, overseeing the development and implementation of a system-wide quality plan that has since resulted in numerous quality awards and recognitions for Orlando Health hospitals and services.
Jamal is board certified in anesthesiology, and is a practicing anesthesiologist at Orlando Health Winnie Palmer Hospital for Women and Babies. He earned his bachelor's degree in chemistry from Duke University, completed medical school at Indiana University, and completed his anesthesia residency at the University of Florida.