Joel Santora, MD, MBA, CPE
Assistant Vice President, Orlando Health; Chief Quality Officer; Orlando Health St. Cloud Hospital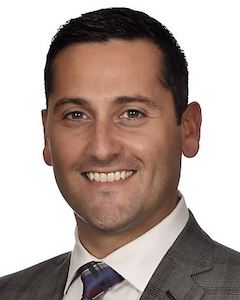 As an assistant vice president of Orlando Health and chief quality officer of Orlando Health St. Cloud Hospital, Dr. Joel Santora participates in key clinical committees and supports the processes and policies resulting in high-quality patient care driven by systemwide clinical practices and standards.
Prior, Dr. Santora served as the director of critical care medicine of Orlando Health Medical Group for five years. In this role, he implemented the integration of critical care services at Orlando Health St. Cloud and led the development of the ICU at Orlando Health Horizon West Hospital. At Orlando Health – Health Central Hospital, Dr. Santora led a team of intensivists and advanced practice providers to develop and implement evidence-based practices. He previously served as an internal medicine attending physician at Orlando Health Orlando Regional Medical Center and a critical care physician at all Orlando Health hospitals.
His involvement in hospital working groups has included chair of the Institutional Review Board, Critical Care Task Force, and Pharmacy and Therapeutics Committee; assistant chair of the Physician Performance Improvement Committee; and member of the Pain Management Task Force, all at Orlando Health – Health Central.
Dr. Santora earned a bachelor's degree from East Carolina University and medical degree from American University of the Caribbean School of Medicine. He completed an internal medicine residency, where he served as chief resident, followed by a critical care fellowship, both at Orlando Health. Dr. Santora completed the Physician Executive MBA program at the University of Tennessee Knoxville and the American Association of Physician Leadership capstone, earning Certified Physician Executive (CPE) designation.