Joseph Khayat, MBA, RRT-ACCS, ACHE
Assistant Vice President, Orlando Health; Chief Operating Officer, Orlando Health – Health Central Hospital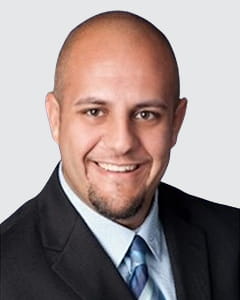 As chief operating officer of Orlando Health – Health Central Hospital, Joe Khayat is responsible for the operations of the hospital and providing oversight for the development of high-quality and cost-effective programs and services to meet the needs of patients, physicians and team members.
Previously, Joe served as administrator of allied health and support services for three years at Orlando Health Dr. P. Phillips Hospital, where he also held an interim chief operating officer role for six months. Prior to joining Orlando Health in 2019, Joe was vice president of cardiovascular services for Osceola Regional Medical Center.
Joe is a registered respiratory therapist and began his career as a lead therapist of a cardiac ICU. He spent 15 years as a respiratory therapy supervisor and director of cardiovascular services and emergency preparedness, as well as working with a Level II trauma program and emergency preparedness teams.
Joe earned a bachelor's in cardiopulmonary sciences from the University of Central Florida in Orlando and an MBA in healthcare administration from the University of Phoenix. He is a member of the American College of Healthcare Executives, board member of the International Drive Resort Area Chamber of Commerce and associate director of the Florida Society for Respiratory Care.