Brian A. Wetzel
Vice President, Orlando Health; President, Orlando Health St. Cloud Hospital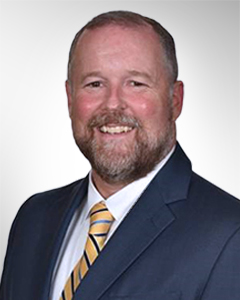 Brian Wetzel is vice president of Orlando Health and president of Orlando Health St. Cloud Hospital. He is responsible for leading hospital operations and monitoring quality care to achieve organizational goals. Previously, Brian served as the president of Orlando Health Horizon West Hospital, where he created an exceptional leadership team that is positioned for continued success and future growth. He began his career in revenue management at Orlando Health St. Cloud Hospital, where he now has the unique opportunity to serve residents of the community he calls home.
Brian has served in leadership roles throughout the organization, including operational, planning and expansion activities for Orlando Health Dr. P. Phillips Hospital, Orlando Health Heart & Vascular Institute and Orlando Health Cancer Institute. He led the $320 million renovation and redesign of Orlando Health Orlando Regional Medical Center while continuing his administrative role for ancillary and facility planning. He also led the Orlando Health Horizon West building project as well as planning the opening.
Brian earned a bachelor's degree from Florida Southern College (Lakeland) and a master's in health services administration from the University of St. Francis (Chicago). He is a board member for the Orange County Regional History Center and the American Cancer Society, and an executive committee member of the Leukemia & Lymphoma Society.