Cary J. D'Ortona
Senior Vice President, Orlando Health; President, Orlando Health Medical Group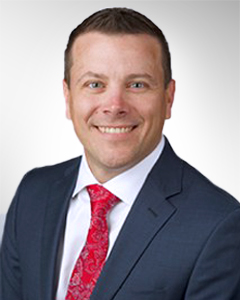 Cary D'Ortona is president of Orlando Health Medical Group, and senior vice president of Orlando Health. He is responsible for leading the strategic and operational direction of more than 1,700 employed clinicians to support the needs of the organization.
Cary joined Orlando Health in 2004. During his tenure at Orlando Health he has guided expansion of pediatric specialty services and primary care. Prior to his appointment as president of the Orlando Health Medical Group, he served as president, chief operating officer and chief financial officer with Orlando Health Arnold Palmer Hospital and held positions in finance and internal audit.
Before joining Orlando Health, Cary worked as an auditor with Ernst & Young, LLP.
He earned a bachelor's degree in accounting and master's degree in accountancy, both from the University of Central Florida in Orlando. He also holds a Master of Science in Health Services Administration.
Cary is a member of the board of directors of Camp Boggy Creek, Junior Achievement and Special Olympics Florida. In addition, he is a board of directors' member for Orlando Health South Lake Hospital and a member of the executive committee of the Florida Hospital Association of Children's Hospitals. He also serves on the supervisory committee of the Addition Financial Credit Union.