View All Articles
What Our 3-Star Quality Rating from The Society of Thoracic Surgeons Means to The Patient
Every year, thousands of Americans face major decisions about where to undergo surgery for heart disease or lung cancer.
The decision about where to seek care when you are diagnosed with these conditions is serious and often difficult for many patients and their families.
Patients want to go to a place where the physicians are not only highly skilled and competent, but also compassionate and have the latest technology at their disposal. At Orlando Health, our mission is to provide the best care and the best outcome for every patient that walks through our doors.
Our Heart Institute and Cancer Center teams embody this mission, which is why The Society of Thoracic Surgeons (STS) has recently honored both team's work with a 3-star quality rating, the highest available, for providing excellent care to patients undergoing heart bypass or valve surgery or lobectomy for lung cancer.
This is the second consecutive year the program at Orlando Health Heart Institute and Orlando Health UF Health Cancer Center has received this designation. The 3-star rating, which is the top 10% rating for heart care and cancer care, is a quality score based on hospital statistics and outcomes in the Society of Thoracic Surgeons National Adult Cardiac Surgery Database and the Society's General Thoracic Database.
Our program was evaluated between July 2014 to June 2016 for bypass and valve surgery and July 2012 through June 2015 for lung cancer surgery. The evaluation included an assessment of four quality outcome areas for bypass and valve surgery, including deaths, complications, the use of internal mammary arteries in surgery (which produces the best long-term results for patients) and whether patients were discharged from the hospital with proper medications and instructions. For lobectomy for lung cancer, the STS measured two quality outcomes: deaths and complications.
We often use a minimally invasive approach to treat patients because this shortens the recovery after surgery and minimizes pain. Everything we do within both the heart surgery program and the lung surgery program involves a multidisciplinary approach — involving doctors across many different specialties, nurses, care coordinators and other medical staff working together in your best interest.
Our 3-star rating means our program ranks high in terms of quality improvement and patient safety. We use techniques that provide the best long-term results to give you the best outcome after surgery. We routinely review results to look for areas of improvement, beginning from the time you're admitted to the hospital up to 30 days after you leave the hospital.
All of this should give you confidence you've chosen the right place to seek treatment. Our recent three-star rating, along with the skill and dedication of our doctors and staff, shows that we're committed to giving you — and every patient who comes to us for help — the best possible heart and lung cancer care.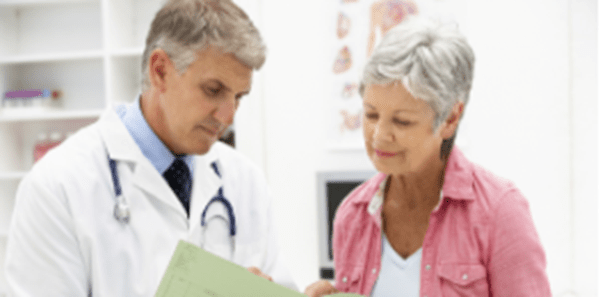 Heart Disease Prevention Guide
We know that managing your heart health can be a daunting task. That's why we've created a guide for patients to serve as a resource.

Get Your Guide