Margaret (Maggie) Bonko
Vice President, Orlando Health; President, Orlando Health Horizon West Hospital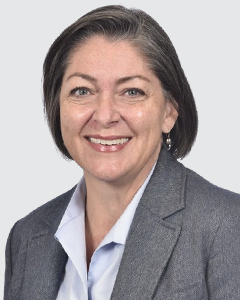 Maggie Bonko is vice president of Orlando Health and president of Orlando Health Horizon West Hospital. She is responsible for leading all aspects of hospital operations with responsibility for achieving organizational goals, monitoring quality care and meeting financial plans.
Previously, Maggie served as assistant vice president and chief operating officer of Orlando Health South Seminole Hospital for five years, where she led the growth and development of the cardiac service line, as well as the construction and programming efforts of the new Orlando Health Lake Mary Hospital. Prior to that role, Maggie was administrator of allied health and operational support for both Orlando Health South Seminole and Orlando Health Dr. P. Phillips Hospital. Maggie joined Orlando Health in 2005 as a recruiter and one year later was promoted to manager of recruitment. She became director of human resources in 2010 for both Orlando Health Dr. P. Phillips and Orlando Health – Health Central Hospital.
Maggie earned an undergraduate degree in biology from the University of Kentucky in Lexington and a master's in organizational management, specializing in human resources management, from Capella University. She is a member of the American College of Healthcare Executives and the Society for Human Resource Management. Maggie is a past board member of the Central Florida Zoo, Habitat for Humanity, Sharing Center and the Foundation for Seminole County Public Schools.