A message from the Designated Institutional Official of Graduate Medical Education
Welcome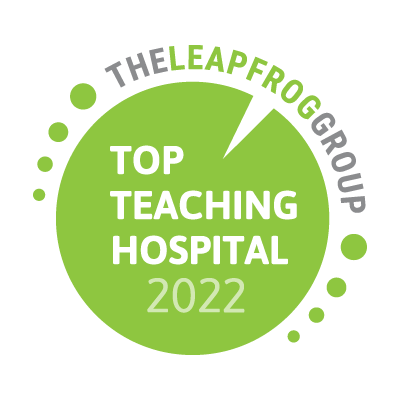 Welcome to Orlando Health. Our organization is committed to medical education as part of its core mission. We are the institutional sponsor of 8 residency and 29 fellowship programs. We serve as a major training site for several medical schools in Florida including University of Florida, Florida State University, and University of South Florida as well as from schools throughout the United States. The Graduate Medical Education mission is to provide quality structured postgraduate residency programs that facilitate the residents' professional and personal development, while assuring safe and high-quality patient care. Advanced education of the highest quality, combing teaching, clinical service, safe patient care and research is our top priority. Orlando is an exciting, growing city with a major commitment to medical education and medical research.

Please learn more about us from our website and feel free to contact us with any questions you may have.
Mario Madruga, MD, FACP
Designated Institutional Official (DIO)
Graduate Medical Education
About Orlando Health
Orlando Health is a comprehensive, not-for-profit healthcare system, based in Orlando, FL. Our state-of-the-art facilities advanced medical treatments and procedures, and highly qualified staff have distinguished Orlando Health as a healthcare leader for Central Florida residents and international visitors. It is recognized for its excellence in cardiology, cancer treatment, women and children's care, trauma care, and rehabilitation services. The orthopedic program has been recognized by HCIA as one of the top 20 teaching services in the country for knee replacement surgery and bone fracture repair. Orlando Health is home to Orlando Regional Medical Center, Central Florida's only Level One Trauma Center, which is also the main teaching facility.
Orlando Health is one of several designated teaching hospitals in Central Florida and provides many learning opportunities for physicians. Orlando Health is also developing new approaches and solutions to healthcare issues through cutting-edge research activities that benefit Orlando Health medical professionals.
Orlando Health is guided by a volunteer Board of Directors and accredited by The Joint Commission.
Orlando Health is a voluntary, not-for-profit hospital system comprised of the following facilities:
Orlando Health Orlando Regional Medical Center / Orlando Health Cancer Institute - 808 Beds
Orlando Health Arnold Palmer Hospital for Children - 158 Beds
Orlando Health Winnie Palmer Hospital for Women & Babies - 285 Beds
Orlando Health Dr. P. Phillips Hospital - 237 Beds
Orlando Health South Seminole Hospital - 206 Beds
Orlando Health South Lake Hospital - 122 Beds
Orlando Health - Health Central Hospital - 171 Beds
Orlando Health St. Cloud Hospital - 84 Beds
Orlando Health Heart Institute
Location
The main Orlando Health campus is located in beautiful downtown Orlando. The City of Orlando is one of the most popular tourist destinations in North America. Consequently, it offers tremendous recreational and cultural activities. There are a multitude of golf courses, lakes for fishing and water sports, as well as professional basketball, hockey and arena football teams. The Central Florida area offers easy access to other large cities such as Tampa and the Gulf Coast as well as a short drive to the East Coast beaches.
As with all large metropolitan cities, Orlando provides multiple centers for fine shopping and dining. Because of the family oriented industries located in Central Florida, including Walt Disney World, Universal Orlando and Sea World, Orlando is ideal for family life.
Resident Information
Contact Us
Orlando Health
GME Administration
Mail: 52 W. Underwood Street, MP 7, Orlando, FL 32806
Email: [email protected]
Phone: (321) 841-5243
Fax: (321) 843-1791