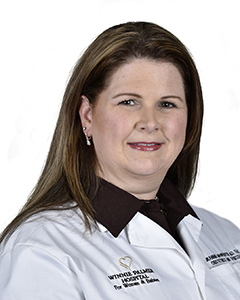 Message from the Program Director
Welcome to the Gynecology and Obstetrics Residency program here at Orlando Health. We have one of the finest training programs in the United States to educate specialists in Women's Health. The mission of our program is to train residents to become exceptional clinicians and leaders in Women's Healthcare. Our Hospital offers a uniquely diverse patient population and experience, while utilizing the latest technology. Our program offers exposure to a number of subspecialties including: Gynecology Oncology; Urogynecology; Maternal Fetal Medicine & Reproductive Endocrinology and Infertility.
Upon completion of the program, residents will have the confidence and skills required to enter clinical practice, pursue subspecialty training and/or begin an academic career in obstetrics and gynecology. The Department of Obstetrics and Gynecology offers a four-year program, which is accredited for seven positions at each level by the Residency Review Committee of the Accreditation Council for Graduate Medical Education (ACGME).
Sincerely,
Jeannie McWhorter, MD, FACOG
Director of Medical Education
Department of Obstetrics and Gynecology