General Surgery Residency
Residency House Staff 2019- 2020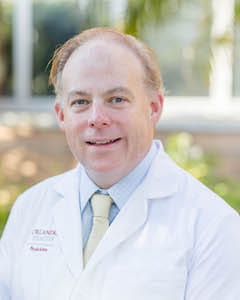 The Department of Surgical Education at Orlando Health is dedicated to graduate medical education, offering a five-year, ACGME accredited general surgery residency program as well as accredited fellowships in surgical critical care and colon and rectal surgery.
The residency structure includes six categorical first-year positions and six preliminary positions. There are six categorical residents at each subsequent year. Preliminary candidates are hired for a one-year period.
Orlando Health has formal affiliations with the University of Florida College of Medicine, the University of Central Florida, Florida State University College of Medicine and Florida Hospital's general surgery residency program.
The program is based at Orlando Regional Medical Center (ORMC) which provides a total of 801 acute-care beds, greater than 18,000 operative procedures, and 80,000 emergency visits annually - an ideal environment for the education of our resident staff. The majority of surgical training occurs at Orlando Regional Medical Center, Arnold Palmer Hospital for Children and Dr. P. Phillips Hospital. The campus serves as a major referral center for Central Florida and includes a designated Level One Trauma Center with more than 4,300 trauma admissions per year, the Air Care Team helicopter transport service and the regional Burn Intensive Care Unit.