Pathology Residency
Welcome from the Program Director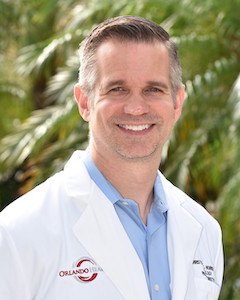 Thank you for your interest in the Pathology Residency Program at Orlando Health.
Orlando Health is a multi-hospital organization covering all medical and surgical specialties and providing comprehensive healthcare to more than two million residents and visitors in Orlando and Central Florida. Orlando Health is a major teaching hospital with eight residency programs and more than 200 residents across the major specialties.
Our ACGME accredited Pathology Residency Program is one of the oldest in Florida with over 60 years of experience in residency training and placement. With unequaled surgical and clinical material, state-of-the-art facilities and a comprehensive list of services, we prepare residents to meet the challenge of pathology practice in any setting -- academic medical center, private laboratory or community hospital. Our program offers a comprehensive yet flexible curriculum, and we require an intense hands-on learning experience.
Our attending staff are all board certified, with fellowship-trained subspecialty expertise covering the complete range of subspecialty pathology practice. With 10 residents and 12 full-time faculty there is ample opportunity for close interaction between the residents and attending staff. For the academic year 2020-2021, we are pleased to offer two (2) PGY-1 positions.
We are committed to resident education with state-of-the-art facilities and a comprehensive list of services that contribute to our unmatched reputation as a leader in postgraduate education.
Sincerely,
Christopher D. Hornsby, MD
Program Director, Pathology Residency Program
Institution Awards and Recognition
Orlando Health is a great place to work. We are proud of our most recent awards for excellence.
Employer of Choice®
Best Doctors in America by Woodward/White Publishing
Top 100 Hospital in America by HCIA
Consumer's Choice Award by National Research Corporation
Top 100 Hospital in Cardiac Intervention by HCIA
Top 100 Orthopedic Hospital by HCIA
A "Most Wired" Healthcare System by Hospitals & Health Networks
Top 10 Orlando Sentinel Top Company for Working Families
Fourth Best Florida Employer for Working Women by the Florida Commission on the Status of Women
Florida Children's Forum Family Friendly Business Award
Vision Award for Diversity by the Downtown Orlando Affiliation
Partners in Education Award from the Orange County Schools in recognition of our innovative school-based education programs.
Contact Us
If you require more information, you can reach us by e-mail at [email protected] or by phone at (321) 841-8933
Christopher D. Hornsby, MD
Pathology Residency Program Director

Chelle Kozy, C-TAGME
Sr. Academic Program Manager