View All Articles
Why Walking Your Dog is Good for Your Health
It turns out, having a relationship with man's best friend can be really good for your health in unexpected ways.
A recent study, published in the International Journal of Environmental Research and Public Health, found taking your dog for a walk was beneficial to both the pet and pet owner.
Researchers interviewed 26 dog owners about walking their dogs and then asked them to reflect on the experience by writing about it. Researchers found that dog owners framed dog walking as primarily for their pet, but they also got something out of it. Owners "represented their dog's needs in a way which aligned with their own," and wrote about the positive effects of walking their dog and feeling happy because of it. However, they were only happy if their dog was happy. If the dog didn't enjoy the walk, then the owner didn't either.
The study indicates that the benefits of dog walking extend beyond exercise. Many owners who were interviewed said dog walking was relaxing and a stress reliever, and that this was the motivation for walking their dog — and that they also felt relaxed, care-free and stress-free during the experience. Other owners said walking their dog gave them a sense of self-discipline, because they had to do it regularly or at inconvenient times, like early in the morning, after work or when the weather was less than ideal. Others had a set day and time they walked their dog, and expressed feelings of excitement in anticipation of the activity.
We often link dog walking to owner happiness because it helps them get extra, unintentional exercise, and because by extension exercise generates positive benefits for emotional and physical health. But this research shows that the dog-owner relationship can be really strong and that dog walking intensifies this bond.
Aside from walking, there are several benefits to owning a dog. Studies have shown that owning a pet can reduce depression and feelings of loneliness and isolation. Dogs also reduce stress. One survey found that 93 percent of dog owners said walking their dog was the best way to de-stress. There also may be hormonal advantages of dog ownership. Research has found that spending time with an animal increases levels of the feel-good hormone oxytocin. One study found that mutual gazing between a dog and a human and extended periods of a dog touching a human increased oxytocin levels — a benefit that didn't show up with humans and other animals researchers observed.
All of this isn't surprising. Most dog owners consider their pets members of the family, or even their own children. The bond between humans and animals can be really strong, especially when the two spend a lot of time together. Dog walking increases this alone time, and as this study shows, many dog owners are most happy when their pets are happy.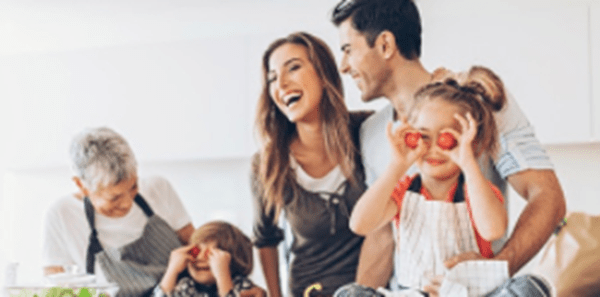 We Build Relationships
We believe that maintaining a healthy lifestyle is the key to living a longer, healthier life. Orlando Health Physicians strive to build a relationship with each patient. Request an appointment with one of our primary care physicians with offices located throughout Central Florida.
Schedule an Appointment