Congenital Heart Disease Program
Medical breakthroughs are helping more and more people born with congenital heart disease live longer and healthier lives. If you are making the transition from pediatric to adult care, it's crucial to have a team that truly understands your unique needs and can provide specialized, lifelong support.
At the Orlando Health Heart and Vascular Institute, we're here to work with you and your loved ones to create a compassionate care plan that focuses both on your current needs and your long-term goals. We bring together cardiologists, surgeons and clinical support staff with expertise in numerous subspecialities – including women's health, cardiac MRI/CT and hepatology.
We also have a board-certified, fellowship-trained cardiologist who is an expert in both pediatric and adult cardiology. Our congenital heart disease team works in a dedicated space, focused exclusively on the wide-ranging problems encountered by people with congenital heart disease.
What Is Congenital Heart Disease? @accordionTitleTag.Name>
Congenital heart disease encompasses a variety of problems with the heart that are present at birth. It is the most common type of congenital disorder and can range from mild to severe. An estimated almost 2 million U.S. adults have congenital heart disease. Among the types:
Atrial septal defect (ASD)
This occurs when babies are born with a hole in the wall between the heart's two upper chambers. In severe cases, it can lead to pulmonary hypertension, irregular heart rhythms and stroke.
The aortic valve, which controls blood flow from the heart to the aorta, has two valves instead of three. It can cause abnormal blood flow and enlargement of the aorta.
Hypoplastic left heart syndrome
The left side of the heart doesn't form correctly, hampering its ability to pump blood. This often leads to the need for a Fontan procedure and single ventricle physiology.
Patent ductus arteriosus (PDA)
A defect prevents the closing of the opening between the aorta and the pulmonary artery, which sends blood to the lungs. In severe cases, it can lead to rapid heartbeat, poor weight gain, heart murmurs and respiratory infections.
Coarctation of the Aorta (CoA)
An abnormally small portion of the aorta does not allow blood to get to the lower body. This often requires surgery or stent placement.
Tetralogy of Fallot (ToF)
This occurs when there is a hole in the heart as well as a problem with the pulmonary valve. Some babies get surgery early in life and others can wait a few months.
Congenital Pulmonary Valve Stenosis
This is one of the most common congenital heart defects that often requires valve replacement.
People with congenital heart disease may also be affected by related disorders. Our comprehensive approach also provides treatment and lifelong care for a full range of these disorders, including:
This is a rare condition that causes pulmonary hypertension, a type of high blood pressure affecting the lungs and right side of the heart. It often results from a congenital heart defect that was not treated in early childhood. Symptoms include bluish skin, shortness of breath, fatigue or rounded fingers and toes (clubbing).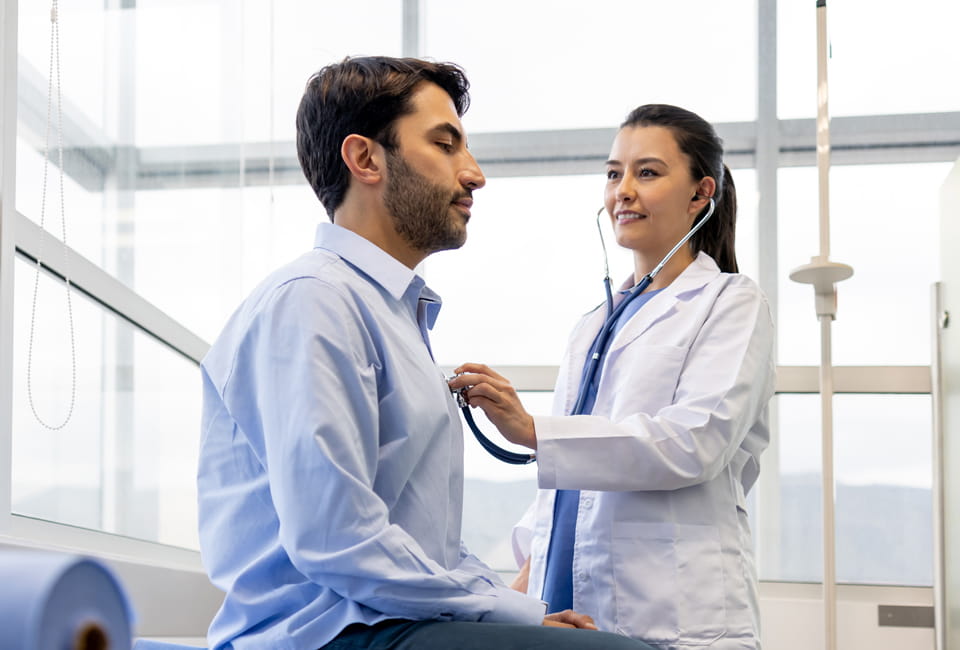 Meet the Congenital Heart Disease Team
Our highly trained vascular experts are skilled in the latest procedures and technology to effectively diagnose and treat all forms of vascular disease, including critical limb ischemia and peripheral artery disease.